We sat down with Pili & Dano, talking about IOC - what led them to do the in-person bootcamps in Bali & what their experience was like.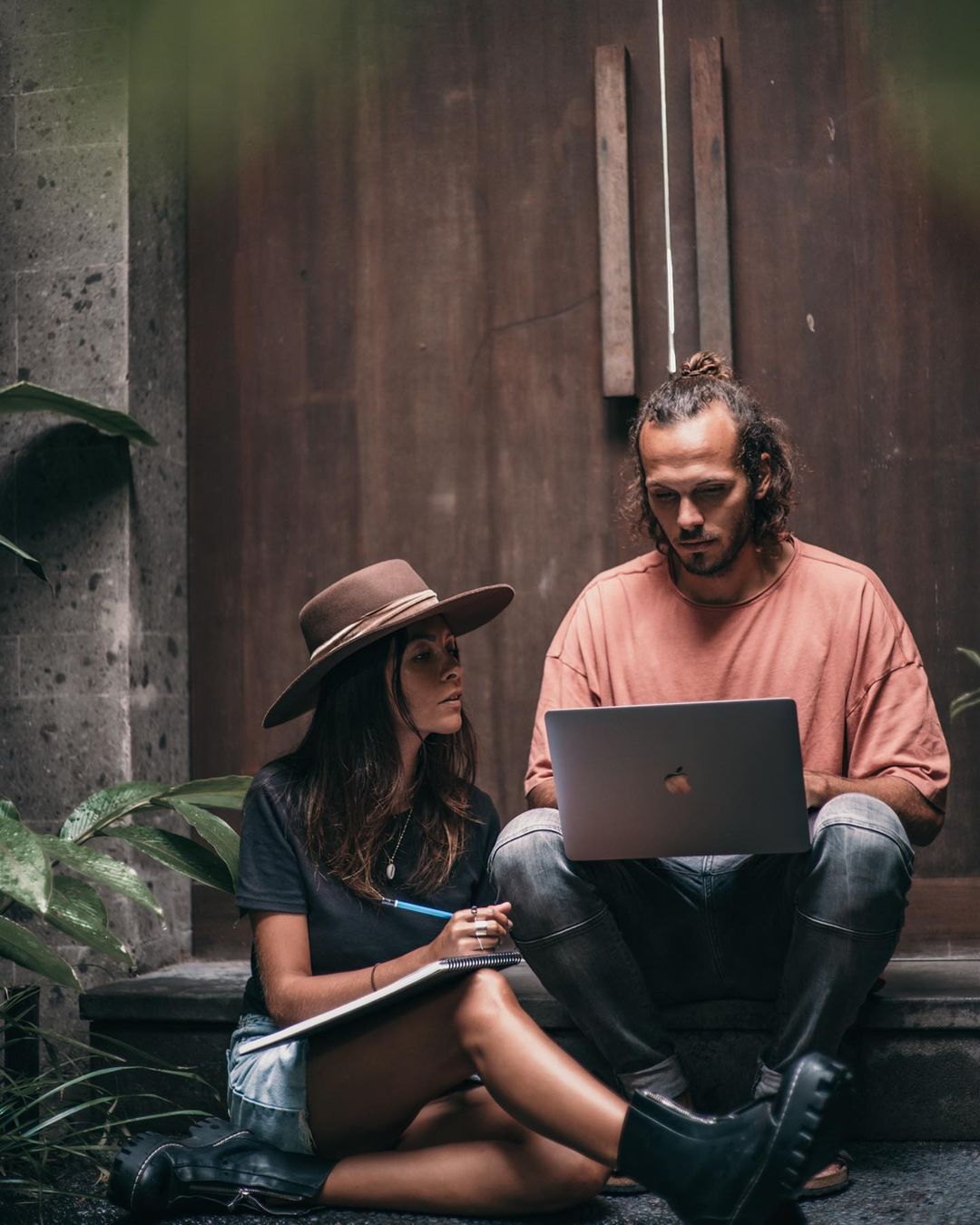 Tell us a bit about you and what you were doing before joining IOC?
PILI: Before IOC, I had recently left 9 - 5 as a marketing director for a big chain of restaurants in Dubai and had started to focus all my energy on our travel blog @pilianddano and on boutique branding agency @b.yondcreatives - which I'm a co-founder of. I was ready to start living the nomadic life we had been dreaming of for a while but Dano was not.
DANO: After getting my master degree in engineering I moved to Dubai to start a new life with Pili, but I realized quite quickly that working as an engineer there wasn't what I expected and I did not enjoy it. So for a long time (about three years) I felt stuck between having to relocate back to Europe to find a job that I enjoyed, without really living the life we wanted or to continue being unhappy in my 9 to 5 living for the next weekend and saving every penny for the next trip.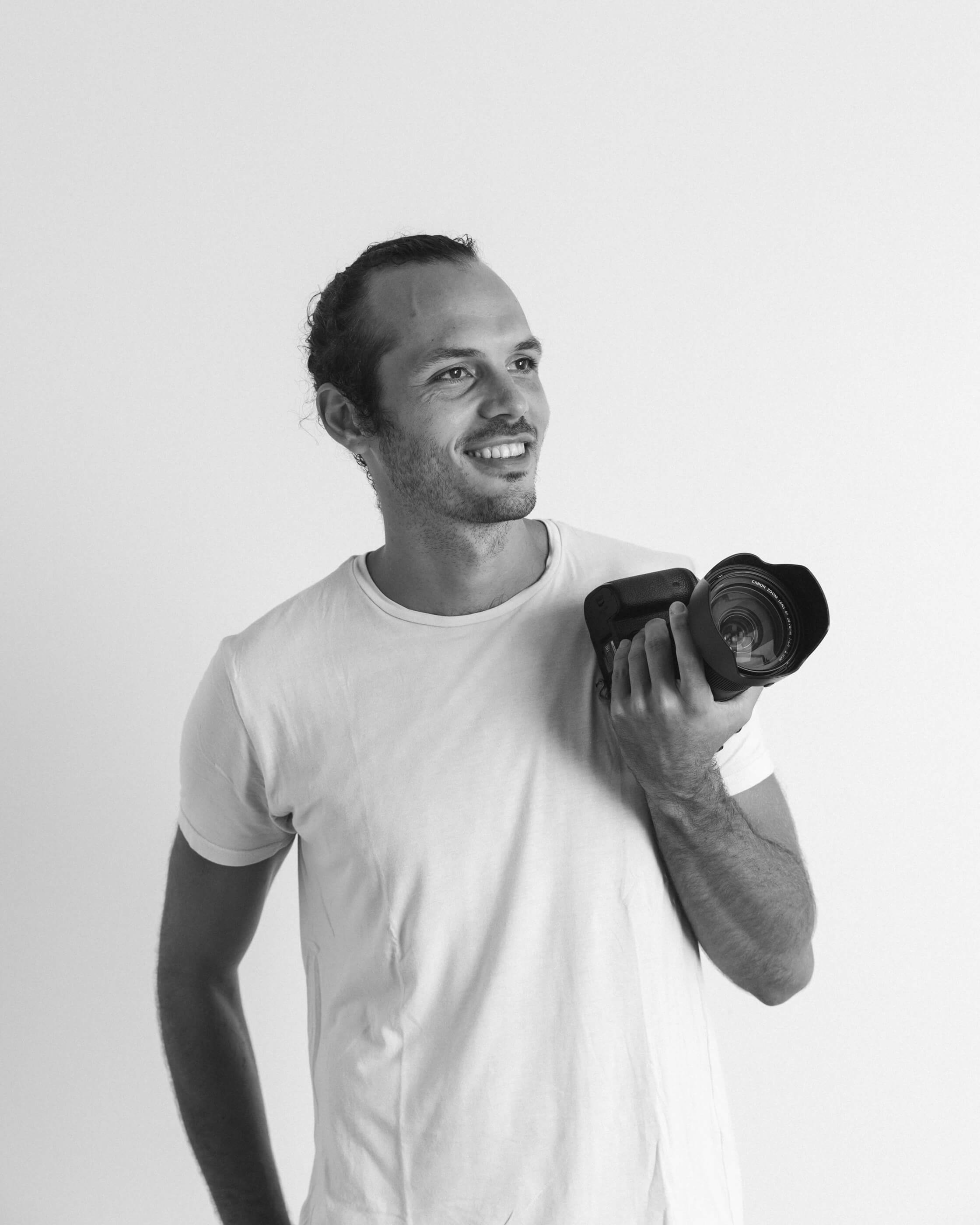 Why did you decide to enrol in the IOC bootcamp?
PILI: I had been hearing about IOC for 3 years and I always knew I wanted to do it. But it was never the right time until I quit my job and made the firm decision that I'd go to Bali and do the bootcamp no matter what. I did't discuss this with anyone, not even Dano haha. I knew I was ready to finally do it. I knew that it was exactly what both of my businesses needed.
I was very sure of my decision and after hoping on a call with Tina I was even more convinced. When I told Dano I had it all figured out and that I was going to Bali to learn how to code he asked me if maybe we could do it together, I was shocked. I never thought he'd even be considering a change in his career.
DANO: It wasn't until Pili enrolled that I really considered joining IOC - and I wasn't really expecting to get much of it. Not because I didn't see the value in it, but simply because I really never spent time looking at it. Back then I was working on our website and really struggled finding a structure on how to properly build it, so when Pili finally decided to go, I also realised that I could also benefit from learning a new skill, so I just did it!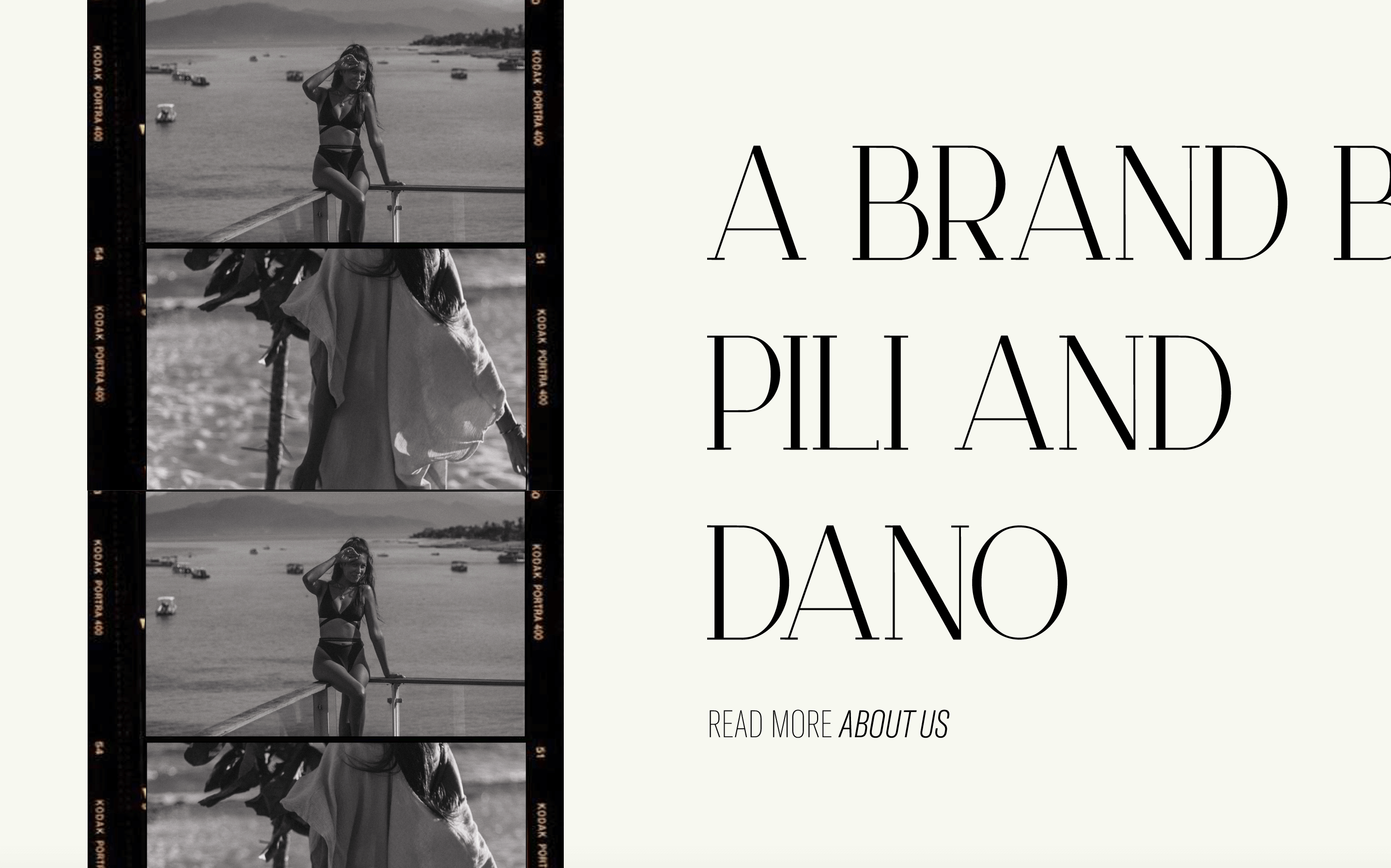 If you were to explain the bootcamp to a friend, how would you describe your experience?
PILI: It's life changing. Yes, you learn how to code but IOC is much more than a Coding bootcamp. Tina has such a way of explaining code that makes it all sound super easy, the mentors have so much patience and will do anything to make you feel comfortable with this new skill that you are starting to learn and if that wasn't enough, it's a community of people with the same goals as you! Plus Tina and Emile not only teach you the skills you need to change your career path but give you all the emotional support you need. A lot of my agency clients come from people i've met through the IOC community.
DANO: Life changing. There is no other word that would come to mind. I am a living example (another one) of how much IOC has to offer - and if I may, of the real value in their offer. Yes, we both learned to code and we were able to build our own websites after the course, but there is more to the bootcamp.
I have to say that if it weren't for all that I experienced being surrounded by like-minded people, all living and pursuing a similar lifestyle that I wouldn't have considered leaving my career behind, nor would I have ever believed that this path we've been pursuing for the last 18 months, was ever possible.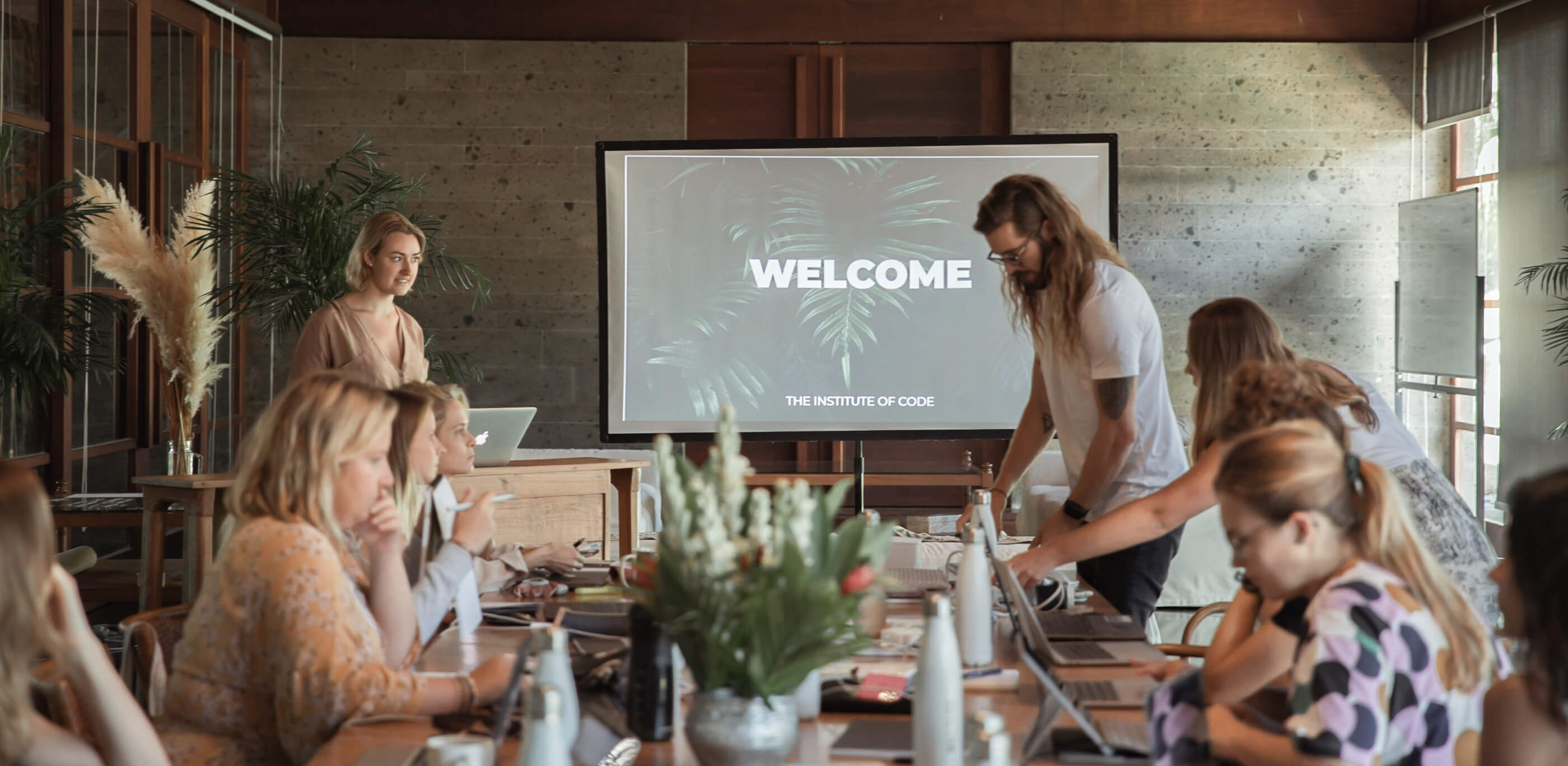 What did you love most? Any big challenges for you?
PILI: Apart from the AMAZING vegan food, what I loved the most is that you empower your students to trust in ourselves, on our skills, capabilities and that gave us the confidence to leave our Dubai life behind and start a new one from scratch.
DANO: As a person with a background in engineering, I really liked the simple and structured way that IOC taught coding - allowing not only people like me to learn, but also students with other backgrounds that had never written a line of code.
And of course, the ability to share these days with like-minded students, mentors and, of course, the IOC team.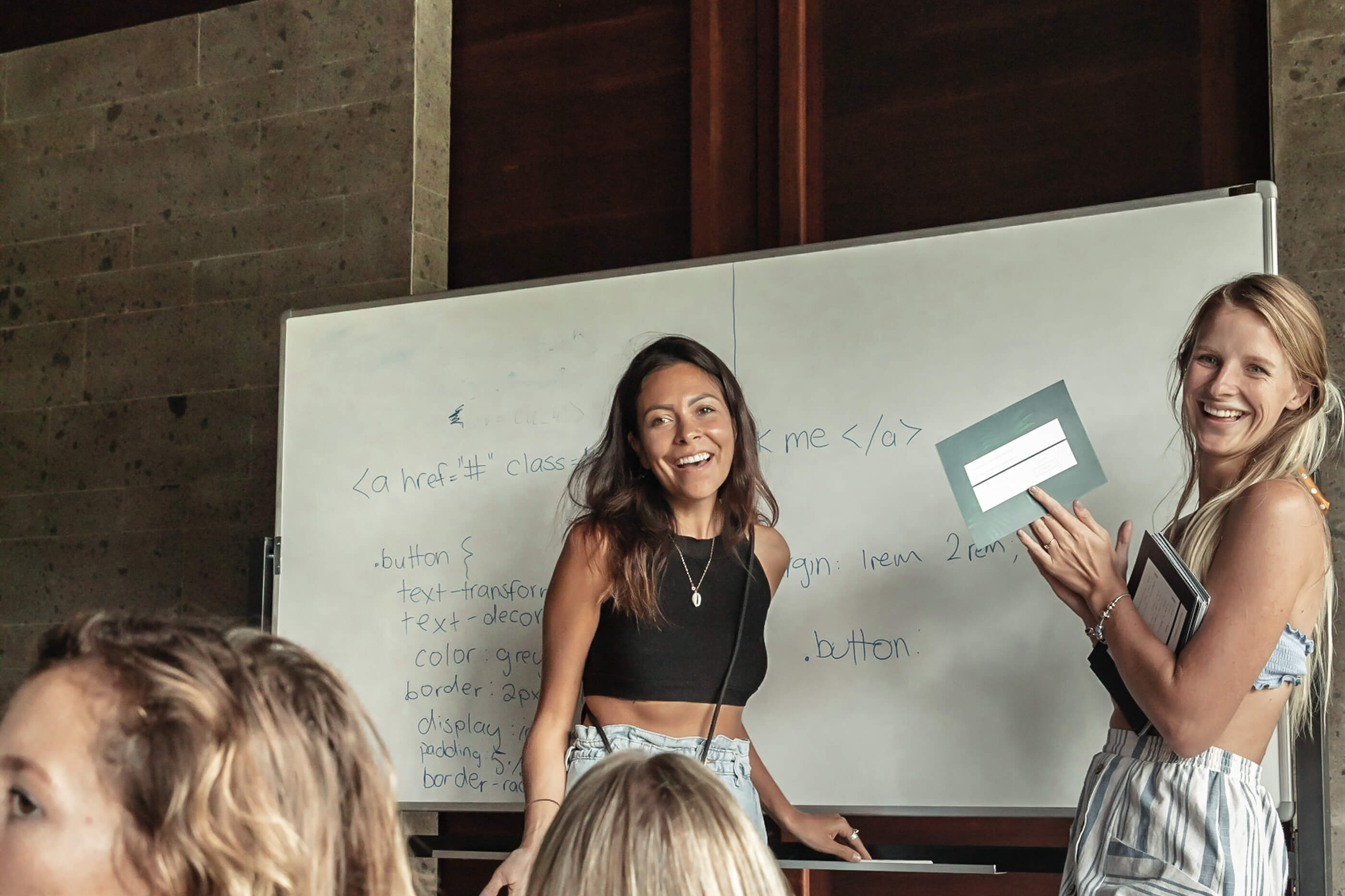 Tell me about life after the bootcamp?
PILI: It's been over 1.5 years since we finished IOC. Since then we've coded and designed tons of new sites for clients and it fully changed our lives. It has also helped us expand our portfolio since now B.YOND can offer a fuller scope to every client: brand strategy, web design and development.
Our skill-set allows us to have several streams of income and work from anywhere in the world. Now Bali is our home and we could not be more grateful for it!
DANO: Going through the IOC bootcamp allowed me to get a proper understanding of website development, which allowed me to not only code our own websites but also to start experimenting with other environments, like advanced Shopify for Pili'is creative agency B.YOND and other clients of mine. Currently we're exploring the idea of building our own custom templates on Shopify as we code our new e-commerce website for our own clothing brand, Unbothrd.