Let's start by getting to know each other, tell us a little about you.
Hey everyone, I'm Jacob. I'm a photographer & digital marketing expert living in Melbourne.
With my main base of work surrounding filming & photographing weddings, in my spare time I like to venture off somewhere into the unknown either outdoors or overseas.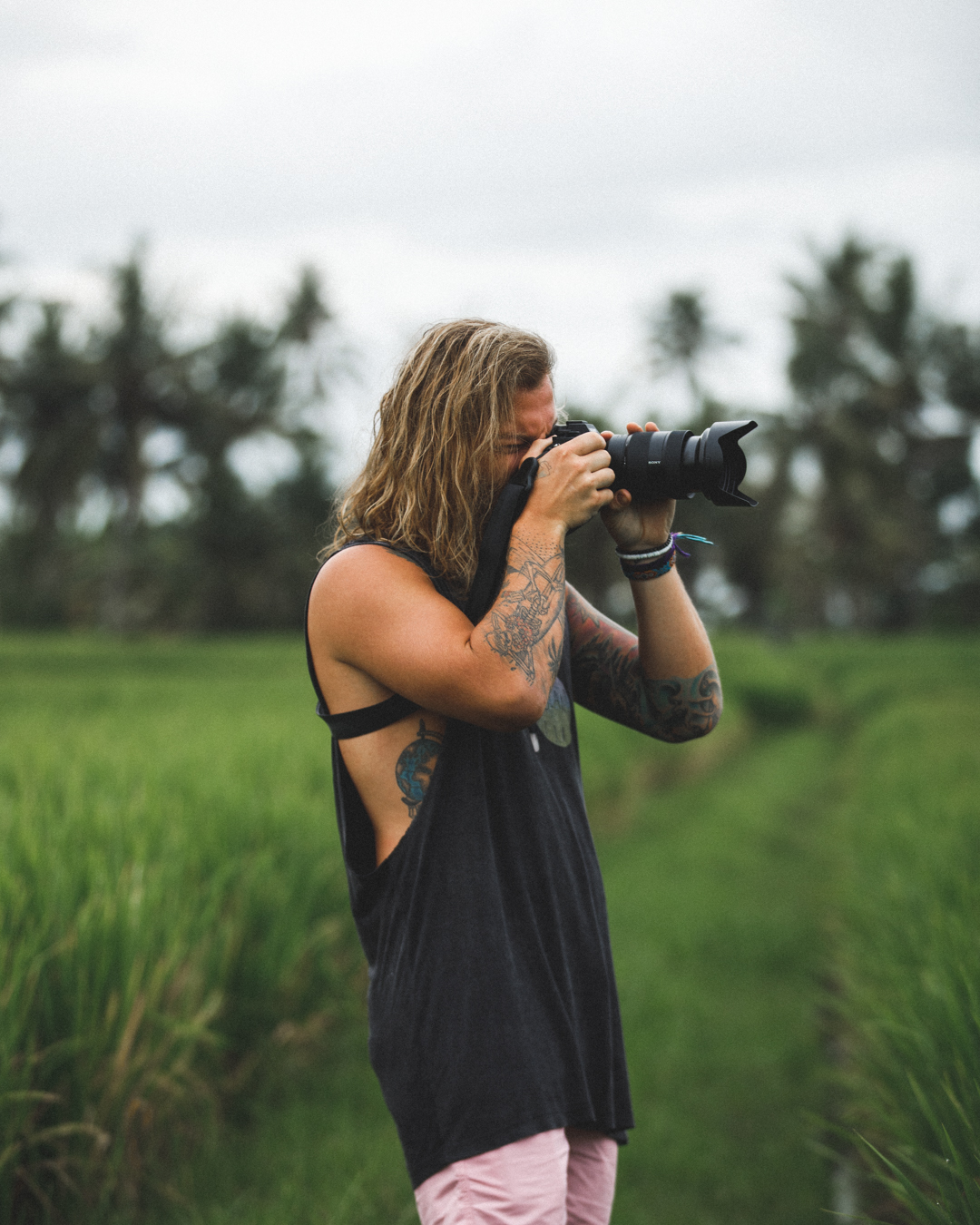 In 2018 I attended Institute of Code's Photography & Social Media Bootcamp and to say that it changed my life would be an understatement.
It's crazy to look back and see just how much has changed over the past few years, and it all started with IOC.
Before the course you were working in retail, what made you want to change careers?
Working in retail was ok, I honestly didn't hate my job but I also didn't love it. I was aching for adventure and craving something more, so ready to leave behind my 9-5 retail job and pursue something more creative.
I had always had a passion for photography, with a camera in my hand on every trip I took whether it was backpacking through Thailand or going on weekend camping trips in Australia.

I saw people on instagram travelling the world and doing what they love, and while it was inspiring, it also felt a little too good to be true.
Ok so you stumbled upon IOC on Instagram - how did you come to decide to enroll in the program?
To be honest, I didn't really know what to expect - I had never heard of a course like this before and reading through the website, I wasn't sure it would be able to deliver on the bold promises made.

But I figured that the worst case scenario was that I would get to spend 10 days in Bali surrounded by creative people, meet mentors who inspired me and hopefully learn a thing or two.

I'm a big believer that you have to take action to pursue your dreams, so I took a bit of a leap of faith and booked the course less than a week before it started.
What was the main thing you wanted to get out of the bootcamp?
I had three main reasons for wanting to attend…
I wanted change and I knew this would be the first step in making that change (investing in yourself is always money well spent, in my eyes).
I was passionate about photography but didn't feel like I had the necessary skills or strategy to turn that into a business.
I wanted to walk away from the bootcamp with everything I needed to start a new creative career.
So 10 days of immersive study in Bali with students from all over the world.. tell us what it was really like on the bootcamp.
One of the things I was nervous about before the course was whether we would dig deep enough into each subject or just skim the surface. But it was obvious from day one that my fears were unfounded.
The mentors were willing to share literally everything they know – all the skills they have used to build six-figure careers – with us.
On one hand it was pretty intense – there were eight hours of class each day – as well as optional electives, like sunrise photography lessons (wanting to make the most of my time, I took advantage of all of these). And after class we often sat around together, strategising our personal brands or practicing the skills we had learn that day – like editing our photos in Lightroom.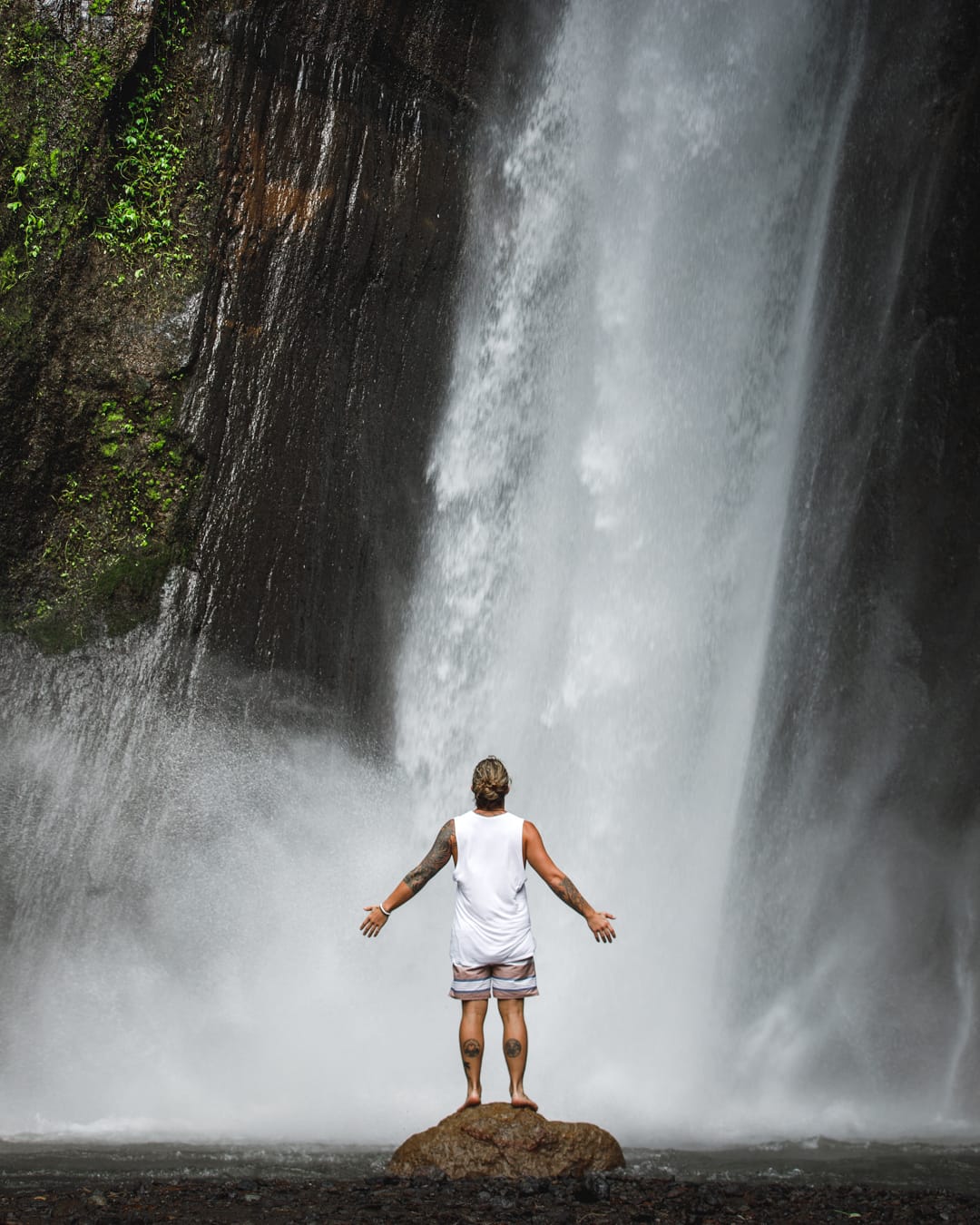 But despite how hard we were working, the bootcamp had the most chilled vibe ever. Every single one of our needs was taken care of, from chef-prepared meals to daily yoga and everything in between. Tina & Emilio thought of everything, and poured so much of their own time and energy into making sure everyone had an amazing time and was learning everything they came there to learn.
From the amazing food and adventures to the connections I made with students and mentors from all over the world, I can honestly say I was blown away by the whole experience.
What were the biggest takeaways from the bootcamp?
It's hard to explain just how much you can learn in those 10 days (plus the pre-coursework before you even arrive). 10 days doesn't sound like much, but when you think about it you're actively learning from experts in the field for 8 - 10 hours per day. That's close to 100 hours of personalised small-group or one-on-one lessons.
I went into the bootcamp thinking I already knew quite a lot about photography & social media.. boy was I wrong haha. I walked away every day in awe of how much we had learned (and how much there was to learn!)

The technical skills were amazing, getting hands-on feedback from the mentors, my photography & editing skills improved dramatically in only 10 days.
It's just so different to any other form of learning, you're putting what you've learnt into action right away and getting immediate, personal feedback.
Beyond that though, it's the business skills that have probably made the biggest impact on my business. Understanding the marketing perspective, how to scope projects and pitch to clients, how to price my work etc is what really enabled me to walk away from the bootcamp with a clear strategy and plan for exactly how to grow my business. I knew which areas to focus on (so I could maximise my time) and so I walked out of the bootcamp and hit the ground running.
From study to building your business, tell us about that journey...
It was only a few weeks after the bootcamp that I pitched for and landed my first collaboration - a Kombi van for a trip around Australia.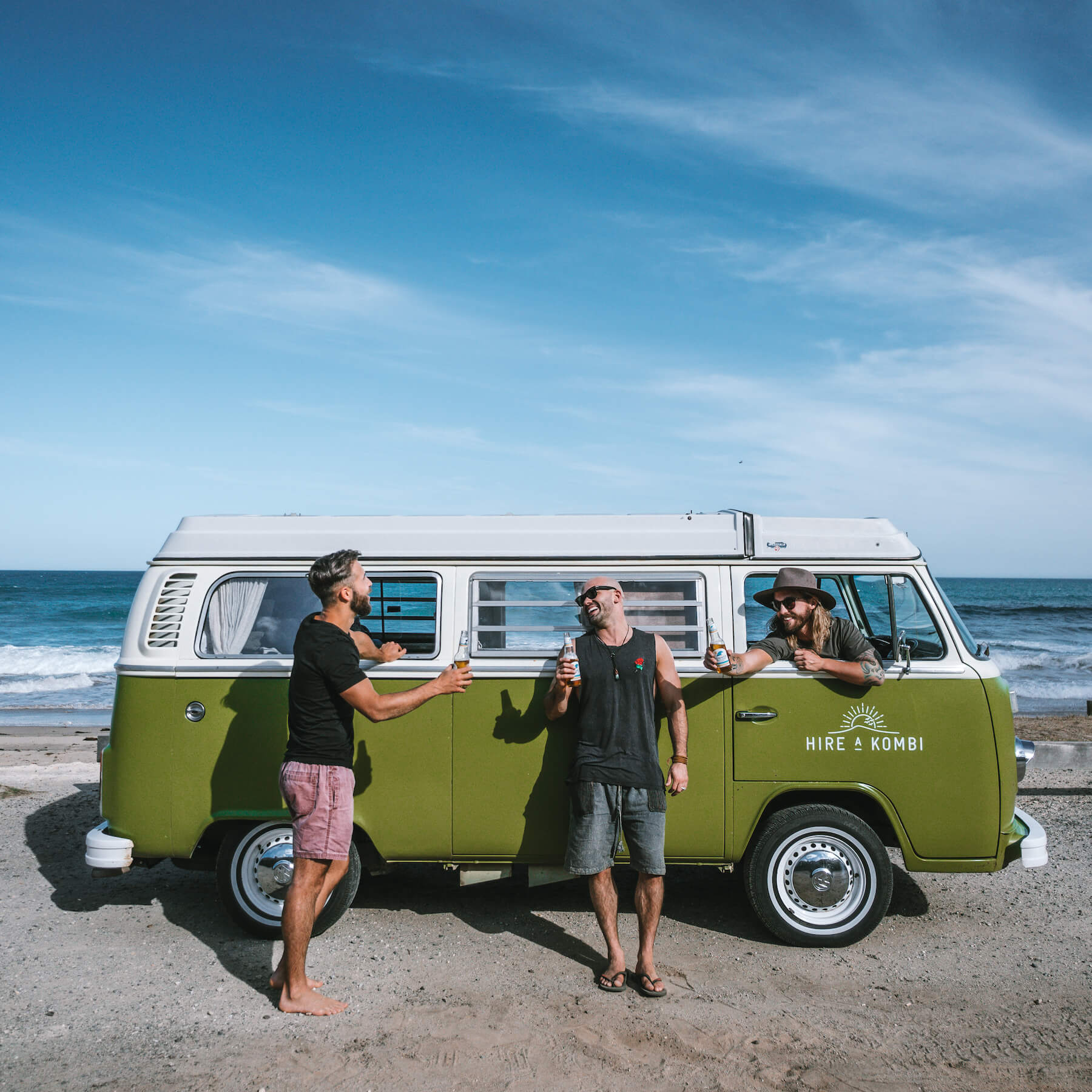 When you're first starting out, every collaboration feels so exciting, and in those first few months I landed free clothing collabs, hotel stays, and even skydiving packages. It felt surreal to be able to leverage my skills and and I quickly landed a job with Fnez, running backpacking tours around Southeast Asia -- a chance to travel the world, practice my photography and grow my personal brand.
Then within around 12 months, I'd caught the eye of the Sony team and was brought on as an ambassador and hired to start teaching workshops of my own.
One thing I've really appreciated is the ongoing support from the whole team - no matter how much you've learnt, every new level in your business can be daunting so being able to reach out to the mentors after the bootcamp, and even to other alumni in the IOC community was huge for me.

Now I work part time for a digital marketing agency, and shoot weddings most weekends - even though my business has grown enough that I could quit that job and just focus exclusively on weddings, it's a really cool company that gives me flexibility to work around my weddings clients and I love the contrast of doing both.
What's been the biggest 'pinch me' moment?
Oh man, there have been a lot, getting signed with Sony was definitely a big one but I would have to say working with Audi.
Shooting for Audi was honestly probably one of the best days of my entire life. We were racing their cars around Phillip Island for the day with V8 super car drivers, taking photos of a brand I had admired for so long was incredible.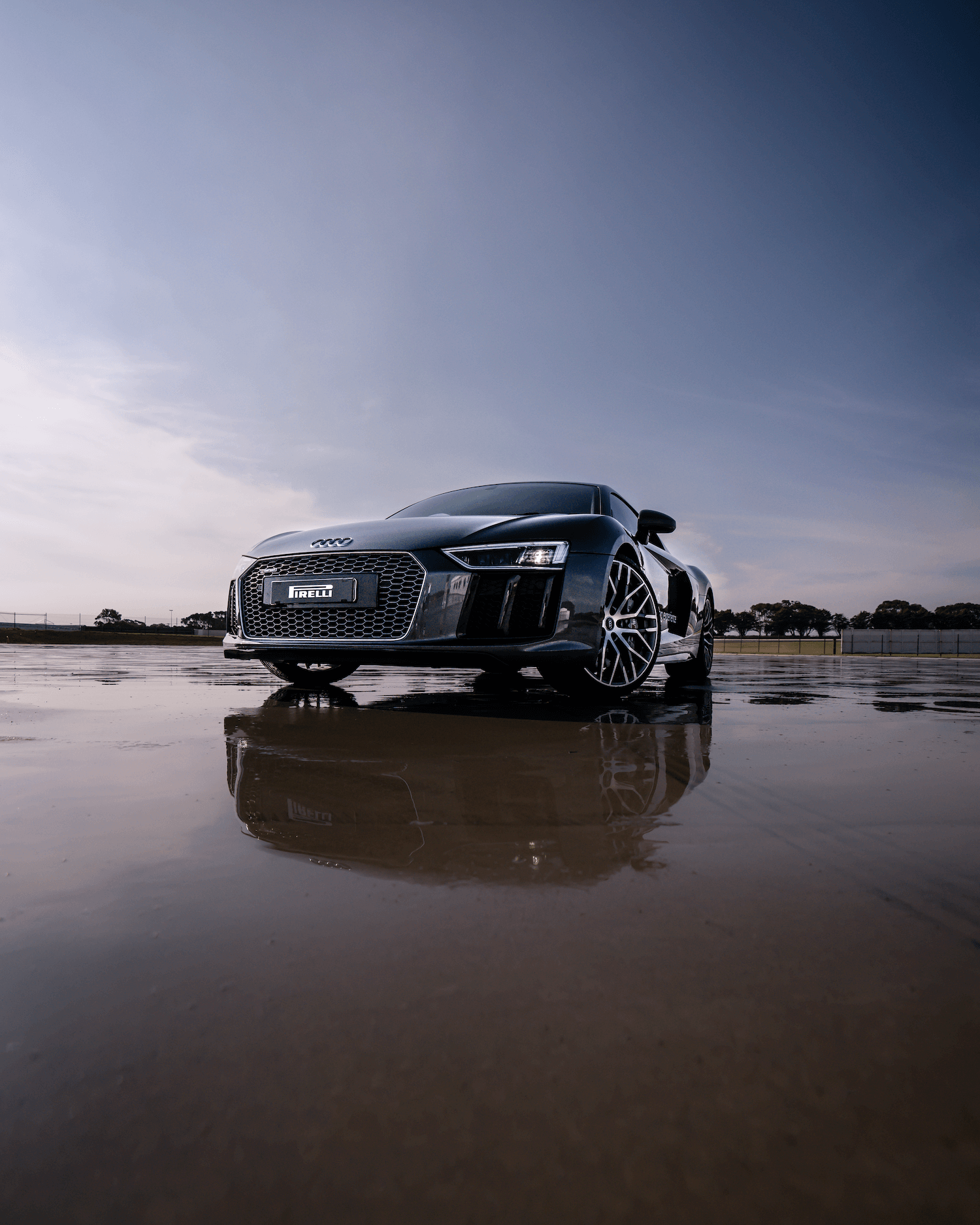 Working with Coopers Beer was a lot of fun also, pretty cool to get hired by a brand I used to drink with my friends back when the idea of this was all a dream.
So now you specialise in wedding photography & videography?
I never really planned to specialise in wedding photography, but after shooting my first wedding I was hooked.

I just love weddings, and have such a passion for capturing all the magic of the day, the happiness and joy of the couple and their friends and family. Knowing that my photos will be something they will cherish forever is such an incredible feeling, and I legit just love my job haha.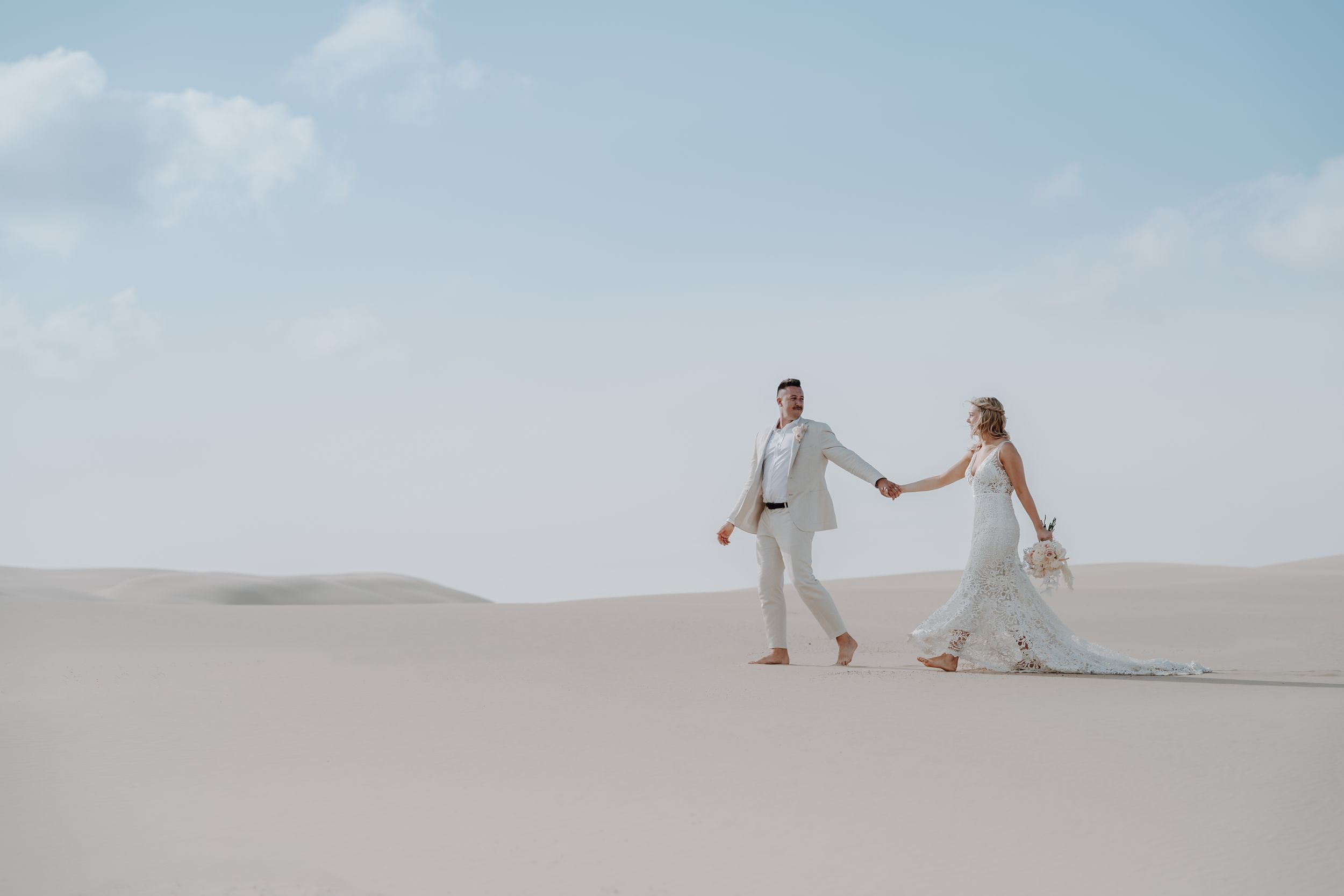 Now I'm booked out for the next 12 months, and average around 30+ weddings a year, offering both photography & videography packages.

My packages are very personalised for every couple - I spend time getting to know them to make sure I'm not just capturing photos but really telling a story. It varies depending on the needs of each couple, but on average my wedding packages are around $4500 - $7000.
To put it simply. Jacob is awesome. Not only patient but also pro-active in making suggestions for good photo's. The photo's he took of me and my family will be treasured for years to come. Highly recommend.
- John S
What's next for you?
I'm excited to travel again more when the world opens up, so I might look at doing some work with tourism boards or tour providers as I do -- while weddings are my focus, running my own business means that if I want to take a few weeks to travel here and then I can.
I would also love to book more destination weddings, to combine the two passions. I had a few invitations to fly me overseas to shoot a wedding but they were postponed due to covid so that's definitely something I'm looking forward to.
Let's talk about money for a moment, you mentioned that attending IOC felt like a big investment in yourself. Has it paid off?
Hands down, this was the best investment I've ever made in myself and my business.

The investment itself I had paid off within just a few months of jobs, and to look back and realise that my whole career was built off a course that only cost $4500 and took me 8 weeks, when the traditional photography school route would have cost me tens of thousands of dollars and taken years of my time is pretty insane.

If you're considering attending IOC all I can say is this - don't overthink it. Just do it. I can guarantee you won't regret it.