OUR IMMERSIVE COURSES
Self-Paced Online Pre-Coursework + 10 Day Intensive Bootcamp in Bali + Lifetime Support
Web Development Bootcamp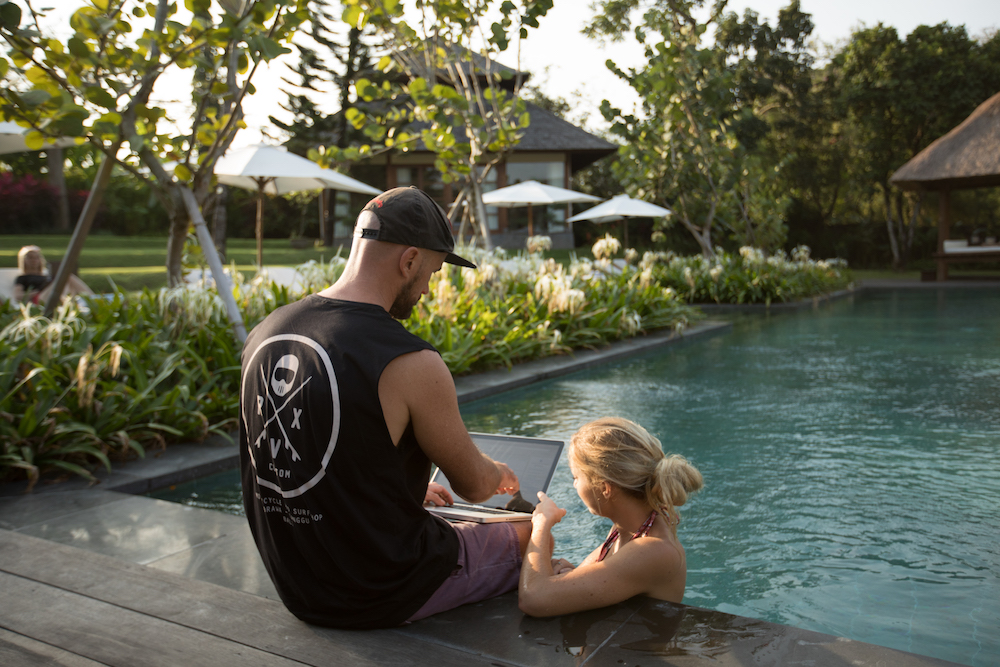 With little to no previous technical experience, we'll teach you how to write HTML, CSS & Javascript code to build responsive websites from scratch, build your portfolio and start working with clients right away as a web developer.
Next Bootcamp: 5 - 14 Feb, 2021
Learn More
Social Media & Content Creation Bootcamp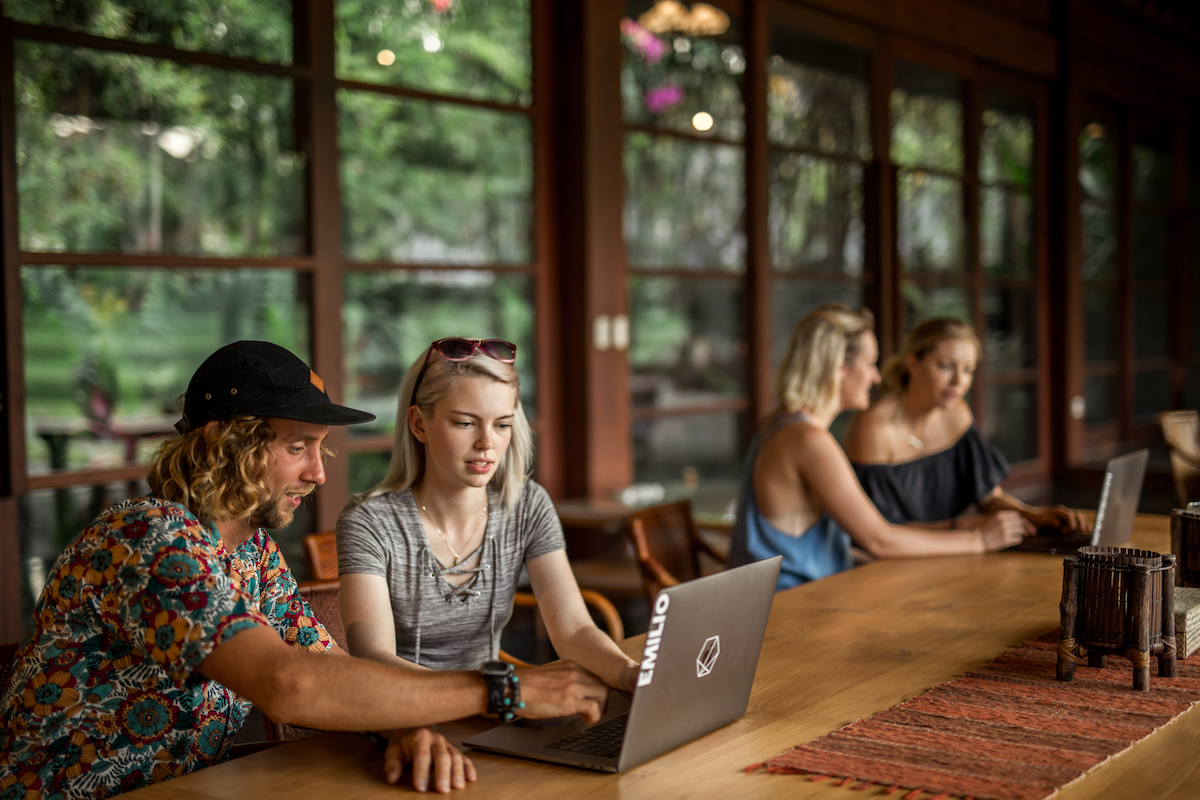 Learn how to manage the social media accounts of brands and small businesses, from content creation to growing a following and how to drive real results. You'll be ready to launch your freelance career or grow your own business.
Next Bootcamp: 19 - 28 Feb, 2021
Learn More
Our Hybrid Model
The best combination of online and in-person learning to help you launch a completely new career in less than 2 months.
Self-Paced Online Pre-Coursework
We've put together a comprehensive curriculum of video tutorials and practical activities to kickstart your learning, all from the comfort of your own home.
Our mentors will be available on-demand to support you every step of the way. This portion of the course is self-paced, so you can complete it spread over 6 weeks part-time (around 3 hours per week) or squeeze it all into one long weekend.
10-day Intensive in Bali
At the in-person bootcamp you'll take your skills to the next level with more advanced lessons, practical workshops and case studies and learn how to build a thriving new business.
Our program is all-inclusive, so that from the moment you touch down you can focus on learning. And with a 1-4 mentor ratio, you'll get all the one-on-one attention you need to kickstart your new career and build a global community of peers.
Lifetime Support
We provide all of our students with unlimited lifetime technical and career support -- yep, you read that right. We believe that once you attend one our programs you are part of the IOC family for life, and we'll be there every step of the way.
Whether you need help with a website you built or a campaign you are running, need help pitching to a client or landing your dream job or want advice on how to manage your ever growing client list we've got your back.
Learn from experts in the field
With 1 instructor per 4 students
Our courses are built and taught by experts in the field who have built real thriving businesses in their field. We go way beyond the theoretical advice you'll find in a textbook or other online courses into the strategies, workflows and tools that will help you take your career to the next level.
We consolidate as much of that knowledge as possible into our comprehensive online resources and then work side-by-side in small groups helping you go from little-to-no previous experience to a new career in less than two months.
Accelerated Learning Environment
Getting you into the flow state
When you arrive at our villa in Bali, you'll immediately understand how we're different -- we take our students away from the stress and distractions of everyday life and take care of every little detail so that you can focus on one thing - learning.
From the beautiful environment of our campus, to the chef prepared meals and the one-to-four mentor ratio every decision we make is based around how we can create the best possible environment for learning.
WHATS
INCLUDED
Our tuition fee of $4500 USD covers the complete program (6 weeks online + 10 day bootcamp + lifetime support) and is payable in installments.
This is everything you need to launch a completely new career without any previous experience in as little as 2 months. We cover everything so that you can focus on what you came here to do - learn.
6 Weeks Online
✔

Over 27 video modules

✔

All course materials & resources

✔

On-demand mentor support

✔

Access to our private facebook community
Immersive Bootcamp in Bali
✔

60+ hours of intensive lessons and workshops

✔

10 nights accommodation at our private villa

✔

All meals by our in-house chef team

✔

Daily yoga & mindfulness meditation

✔

Excursions & activities

✔

Return airport transfer
Unlimited Lifetime Support
✔

Lifetime access to all new course materials

✔

Technical & career support over skype or email

✔

One-on-one strategy calls with our founders and mentors
We've taught over 500 students
You aren't just enrolling in a course, you're joining our global community of alumni from over 20 countries around the world who are building new careers on their own terms.
We have this pretty radical idea within the educational space where we put our student success and wellbeing at the heart of every decision. From having one of the highest ratios of experienced mentors in the industry, to our on-the-ground team of chefs, yoga intructor & community manager, retreat experience manager dedicated to making sure all our students needs are met we are doing education differently by prioritising you. And unlike most courses, the support doesn't end on graduation day, with our lifetime support guarantee.
That might be why we have 5 star reviews on Course Report, SwitchUp and Facebook.
Read our reviews & student stories