Tash completed our Web Dev course in November 2018. Since completing the course she has built and launched her own sustainability website and business, in addition to a few other freelance jobs.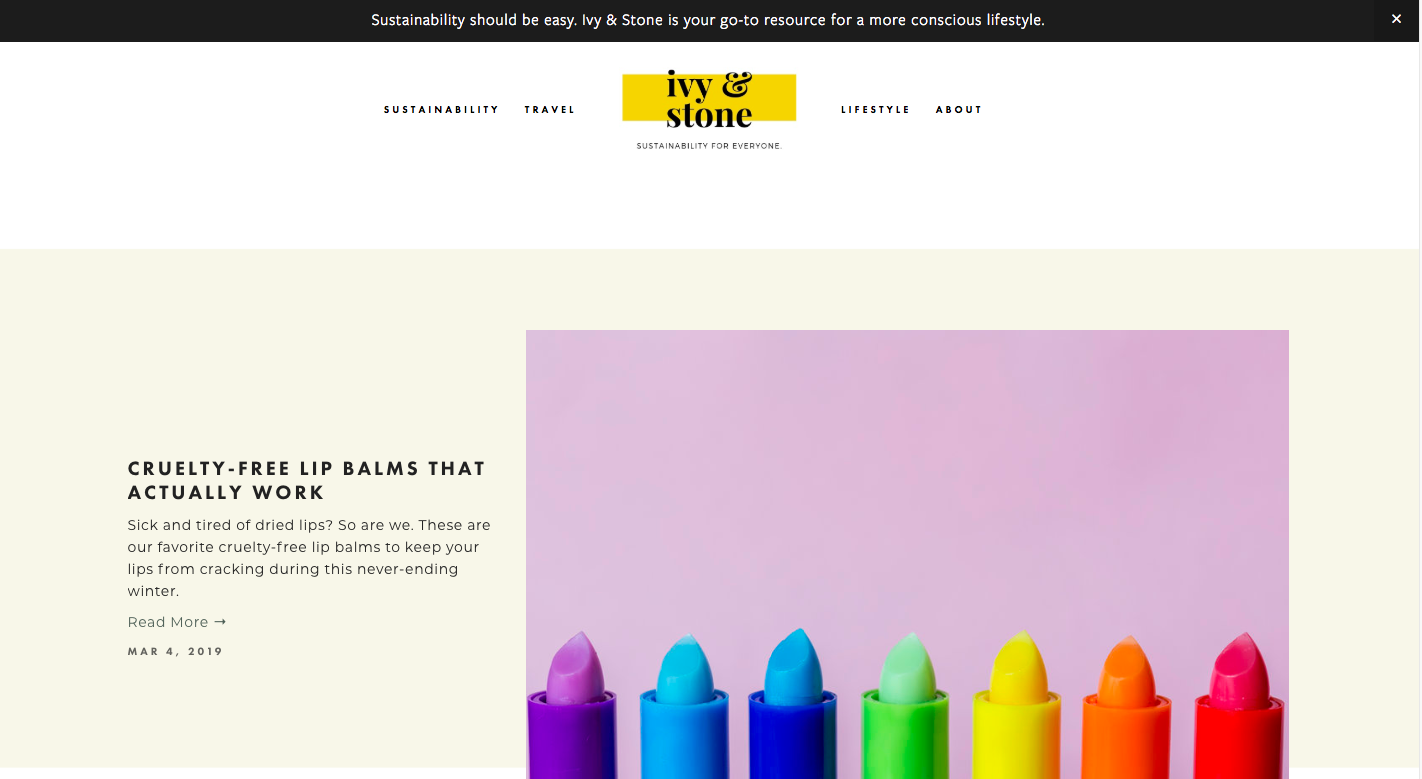 What was the reason for you wanting to take the Web Dev course?
I think web development is really important nowadays and it can help keep you up-to-date and competitive in whatever industry you enter. Plus, I figured it would be a great way to freelance and an even better way to fund my travels other than teaching english or selling my clothes online (which I was never really good at anyway)
Tell us about any fears that you may have had prior to attending the Web Dev course.
Honestly, having talked to everyone over at IOC and having heard about the retreats from a friend who had already done it, I wasn't scared at all and I was actually really eager to start! I even did all of the practice games in the pre-coursework!


What were you hoping to get out of the course? 
I was hoping to become a freelance web developer and I also wanted to be able to create a space for any of my current or future projects–and there have been many since the course ended.
What have you been doing for work since the course?
I've done a bunch of freelancing – building sites, social media marketing, even a bit of writing. My proudest achievement, however, is co-founding and launching a website dedicated to sustainable living and travel, IvyandStone.co!
What have you achieved since finishing the course?
The ability to have options. Having a skill like coding is honestly one of the most reassuring and reliable tools in my box, it's a skill I know will always be useful and that can always bring me work.
I've been able to work while I travel, collaborate with amazing and insanely talented people, and create products that I am so proud of.
Describe your overall experience at IOC!
I had the best time with IOC! Every single student had everything we could have ever needed to get us through a week of intensive learning.

Huge shout out to all the mentors who worked with us day and night to help us understand why our sites weren't working and making sure morale was high!

Even at my most stressed out I felt safe and comforted knowing the incredible amounts of support I had. Plus, the food is seriously out of this world!
What was your favourite lesson or new skill that you learnt while on retreat and why has this stuck with you?
Learning about the inspect tool! I literally use it all the time on every website I go to!
How long had you been interested in Web Development before signing up for our Web Dev course? What made you finally take the plunge with IOC?
I'd wanted to learn to code ever since I started college. Having heard about IOC from a friend who had already completed the Web Dev course, I knew that this was the kind of learning environment I could really learn in.
If there was one piece of advice that you could give someone who is interested in learning to code?
You belong there. It can seem kind of daunting when you're first starting. Our first day IOC founder, Tina told us that some students would feel like a fraud. She was totally right–at least for me. But by the end of those 10 days I had actually created something I was so proud of! Trust me, you will to.
How much experience (if any) did you have in coding prior to taking our Web Dev course?
**Literally none**


What websites (if any) have you built since completing the web dev course? Can you link us to them?
Yes! ww.Ivyandstone.co it's a go-to for all things sustainability plus one of the other two founders is a former IOC alum!
We know that it can be quite daunting branching out on your own once completing our Web Dev course - how helpful have you found our Alumni Support Group? Have you used it at all?

To be quite honest, I haven't used the group as much as I know I should but that's mostly because I reach out to specific students and mentors (aka Dan) to ask them for specific questions or advice. That's the best part of the course, knowing there will always be someone there to help.
How did you find IOC's way of immersive learning environment different from studying at university/other courses?
I think this is the easiest way for me personally to learn. Being able to put what I had learned into practice right as I was learning it made it so much easier to remember later when I was building my website.
And being surrounded by other students going through the exact same process made me feel more comfortable asking for help or advice on my projects.
What were some of the unexpected or surprising perks/benefits of your time at IOC?
I didn't realize how inspiring other students would be!
On the last day, looking at everyone's site, I was so blown away AND got a ton of new ideas for future projects.
Overall, how was your experience at IOC and did you have any feedback for us?
I had the most incredible time, I met amazing people, had awesome food, and to top it all off I learned something from total scratch in just 10 days. Keep doing what you're doing!!