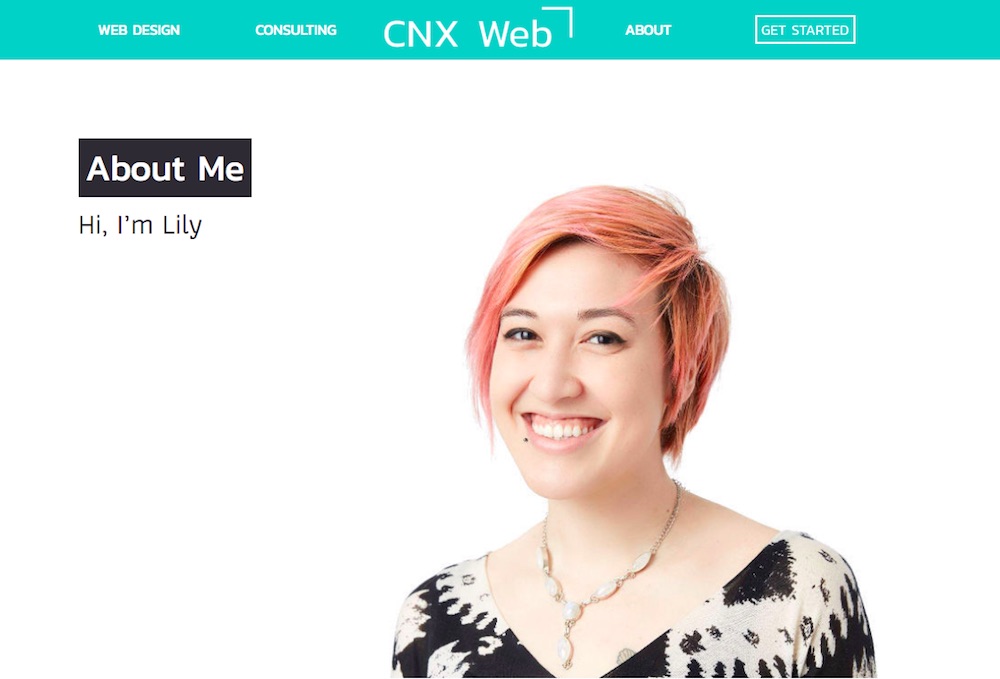 @lilygoose89
cnxweb.site
IOC Class of 2017
Coding experience: 10 months
What do a messenger bike service, a jewellery designer and an avant-garde nude photographer have in common?
Lily Bruns – digital nomad, former IOC student and the #girlboss behind the startup CNX Web.
Lily's talents are as eclectic as the clients she works for – doing everything from web design, marketing and branding to copywriting and consulting – and they've allowed the 28-year-old the freedom to work from anywhere in the world.
We spoke to her from her current home in Chiang Mai to see what life looks like just ten months after completing our Web Development Bootcamp.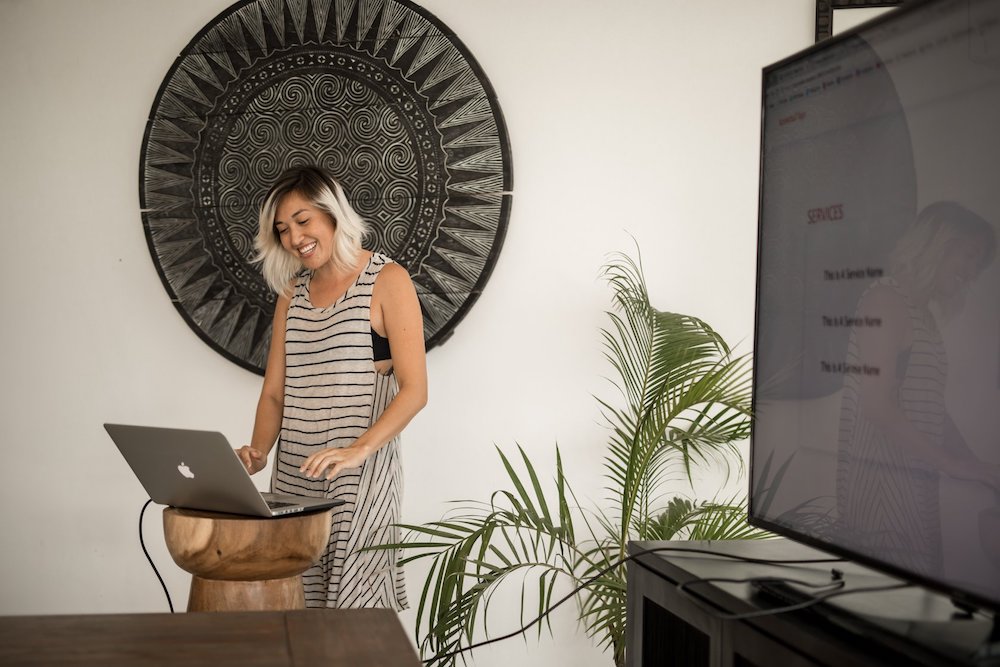 First things first, where are you travelling to next?
Hopefully Europe. It's still a bit up in the air and affording the flight depends on whether I land a new gig in the works (#freelancegrind), but I lived in London for a couple years and miss my friends there desperately – and I've yet to meet my boyfriend's mother. The tentative plan is to head to the UK in August with a side trip to Budapest and other budget-friendly destinations in Eastern Europe.
What are do you doing for work these days?
I build websites and consult with small businesses to help them digitise or go online. I also do copywriting as a natural extension of my web development work. Getting the site up is the first step believer in content marketing, and copywriting is one of the best ways to secure an ongoing retainer with clients I've already won over.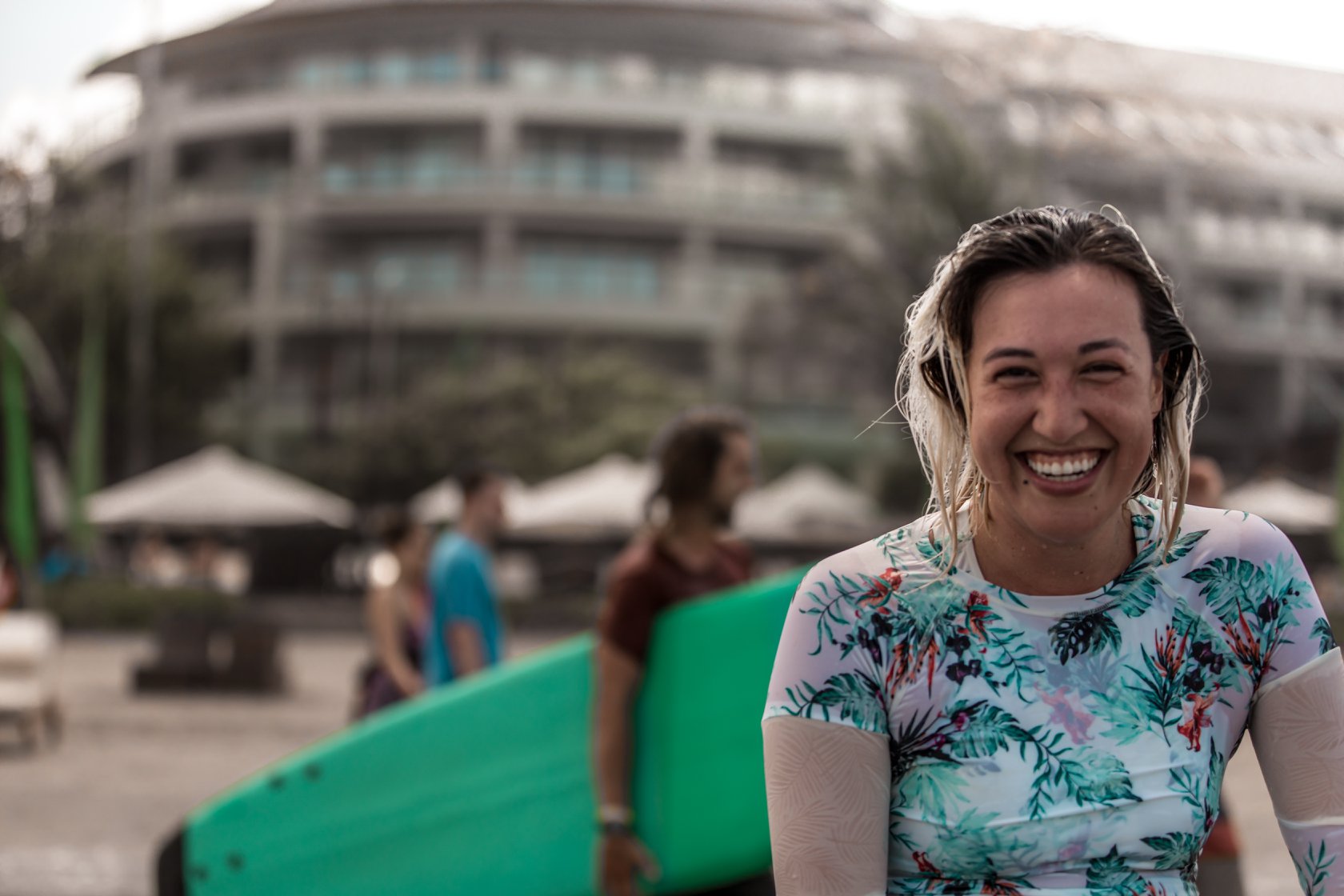 Did you always want to be a web developer?
I was drawn to code from the first time I customised my Myspace page – but I never considered it as a career. When I started working at startups, I'd always become good friends with the developers and found that I enjoyed learning about their work and picking up new tricks from them.
Even then, I don't think I ever thought about focusing on web development until I signed up for IOC, almost on a whim.
What kind of tech skills you got?
HTML, CSS and just enough JQuery to get by.
My coding chops are basic, but I speak nerd pretty well. Even if I don't know how to do it myself, my tech background and general geekiness means I can carry my own in a conversation about process-automation or the potential of blockchain. I'm also a SaaS badass, if I do say so myself.
There's no need to reinvent the wheel when clever people have already made so many awesome apps, and plug-ins and I consider myself pretty adept at learning new systems and setting them up.
How long have you been coding?
Properly? Less than 10 months.
How much did you know about coding before you did the course?
I had a rudimental idea of how HTML worked and colleagues had explained the difference between some programming languages to me before, but that was about it.
How long did it take you to know enough coding to become a full-time web developer?
Not long enough? Ha! Honestly, I am still learning on the job.
I just finished a project that required me to set up pop-up modals for the first time and I'm currently integrating a third-party e-commerce plug-in for the first time. Jobs like this mean I'm posting questions to the IOC Web-Dev alumni group every week, pestering Tina and Dan to Skype, or begging one of my good friends to help troubleshoot my Javascript all the time.
I've even paid someone on fiverr to do a thing with the Google Maps API for me that was driving me up the freaking wall – I paid him a little extra to show me what he did though, so hopefully next time I can figure it out on my own.
What's the Digital Nomad scene like in Chiang Mai?
Large, varied, and female-friendly. Seriously, there are a lot of nomads here, even in so-called low season.
As a native (I grew up here), I know where to go if I don't want to be neck-deep in conversations about crypto and FBA – that crowd is a bit wearying to me and I can't help but feel like there's always some dude either mansplaining to me or trying to sell me on something. Chiang Mai has a really great expat scene and I would urge visitors to get out and find their people.
Whether you're into meditation, circus and aerial, jazz, perma-culture, ultimate Frisbee – whatever! Your people are here.
For female digital nomads, I would also say Chiang Mai has an incredible energy. I've never been surrounded by so many women, locals, expats and nomads alike, who are so passionate, talented and driven to create and lead. It's infectious and inspiring.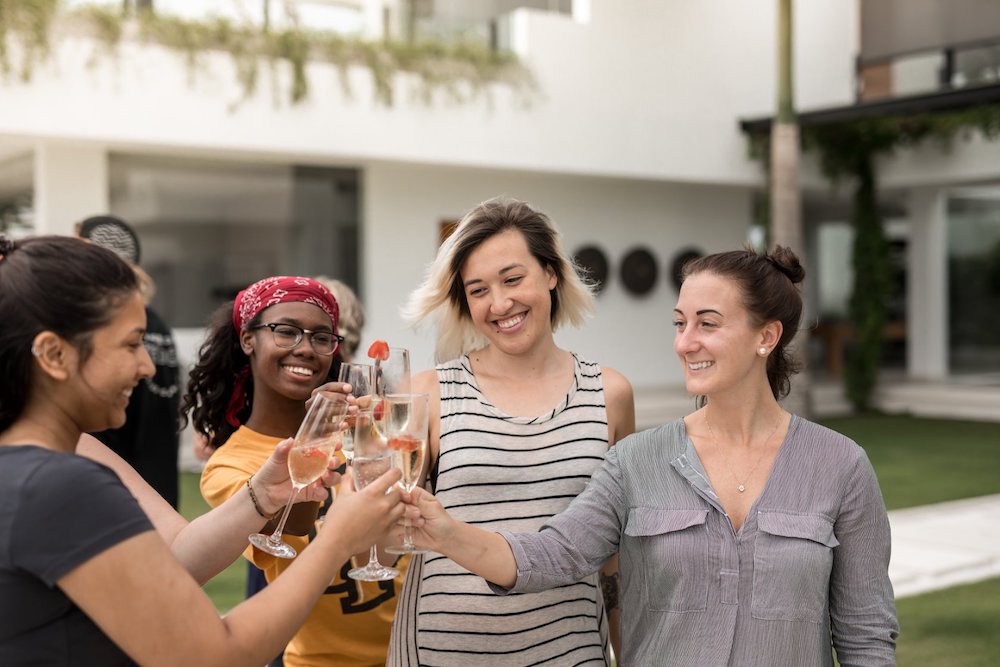 What's the digital nomad lifestyle like?
I don't know if there's a 'typical' nomad lifestyle but the biggest change, now that I'm no longer working a 9-to-5, is that I'm the one in charge of my time. Now I'm the one in charge of my time, so if I want to pop to yoga in the middle of the day, finish watching Altered Carbon in one go (and work all day Saturday instead) or lug my laptop to the lake on a particularly beautiful day, that's all up to me.
Where do you work from?
The spare bedroom of my apartment. I meet clients pretty regularly, either at their place of business or at a nearby coffee shop so I get out often – more than I want to sometimes – I'm most productive at home with my noise-cancelling headphones on. I work at co-working spaces sometimes, but I usually just end up talking to people.
How many people work for your company?
It's all me, me, me! I have a VA who helps me out with translations into Thai and the occasional bit of data-entry or copying over content I don't feel like doing, but mostly it's a one-woman show. I'm trying to talk some talented friends into starting an agency with me, but setting up a company in Thailand with foreigners is a bit tricky, so we'll see.
How long did it take you to have enough clients to be a full-time web developer?
Ten months in, that's something I'm still working on. Longterm, I'm working on building a referral network but I'm definitely no stranger to that freelance feast-or-famine cycle. My web development skills combined with my copywriting work stop me from having panic attacks about money.
I have occasional bouts of self-flagellation for not growing my business fast-enough, but then I remind myself that one of the main reasons I decided to go freelance was because I wanted to have a work-life balance and, in that regard, I'm definitely succeeding.
How much of what you learned at coding bootcamp did you remember after you left?
Pretty much everything, I think. I've kept going at roughly a site per month since bootcamp, so that's helped me to lock in knowledge and hone my skills.
How did you set up your business?
I asked a couple contacts if I could build them a site and started keeping my eye out in Facebook groups for calls for web development and then I registered my business at the district office. That's it really.
…well, I say that's it, but I also did tons of reading about how to set up a freelance web development business and I put a lot of thought into how I wanted to structure and package my services as well as who I wanted to target.
If you're just getting started, I recommend thinking long and hard about what value you add to a project. Figure out what sets you apart from the competition - whether that's graphic design skills, writing chops, experience in a particular industry or something else.
What are some of the challenges you faced being your own boss?
Definitely focus. Focusing is hard, so is making decisions. I'm used to working within somebody else's constraints, so disciplining myself and just choosing something and sticking with it is a real shift.
The biggest challenge is probably the imposter syndrome though. Sometimes I worry that I'm not qualified enough to call myself a developer, or I don't have enough clients to say that I have a business, or any number of things. But on my good days I know that I make beautiful, engaging websites and bring a breadth and depth of experience to the table that small businesses and startups really need.
What's the best advice you received when setting up your business?
Stop worrying – just go out and find customers!