Josh Littin has a rank-climbing career that has seen him go from marketing specialist to co-founder of two companies. After joining us in April for our Web Development Bootcamp, in the pursuit of coding chops, this overachieving kiwi built not one but two sites during his 10-day stint.
The first site was a natural-language form that collects details from coHome applicants. Ready to be impressed? coHome, one of Josh's biz babies, is an online portal that simplifies home-buying by bringing friends + family together to purchase property. His second web-dev project is a testament to his friendliness. Josh built a site for his mates at Woolar Capital - a structured credit advisory group. Get this guy a cold one – he earned it. Read more of his story below:
How did you develop your career as an entrepreneur?
I started my career in marketing for a large telecommunications company in New Zealand. From there, I moved into digital marketing at a bank. After moving to Australia in 2009, I dove even deeper into the digital space looking at channel management, user experience and conversion optimization for a number of large corporations. In 2016, I left the corporate life to start my business, coHome. We aim to help younger people get into the property market by helping them buy their first home with friends or family. It is primarily a digital business with most of the customer interaction being online self-service.

Why did you decide to learn to code?
While I have had the chance to collaborate with developers throughout my time working in the digital space, my only prior experience was dropping out of a Computer Science class in my first year of uni (after not having the patience to try and understand it). Moving from the corporate world into the startup space, I learned fairly quickly that you have to wear many hats. While we have developers that work with us at coHome, they also have other full-time jobs outside of our startup, so sometimes it can be hard to get changes made to the website quickly. I decided it would be a worthwhile investment to learn the basics of coding not just so I can easily make small changes to our website but also to be able converse a little bit more confidently with developers I work with.

Why did you choose an immersive learning environment like IOC?
I chose the immersive experience because I once studied a Digital Marketing Diploma online and it was incredibly hard to focus and really absorb the topics I needed to whilst also working full-time. Having a dedicated period of time where your only focus is the new skills your developing was an attractive option for me. I chose IOC as I had been following them almost since they launched, but the timing had never worked out, the bonus of it being a short flight from Melbourne to Bali plus the attractive pricing, tropical setting and great reviews won me over.
How did you find the experience?
I was surprised by the amount I was able to learn and put into practice in such a short period of time. The IOC staff were very friendly and willing to help. The venue and food was outstanding and the other students were all super-keen to learn which created a great environment.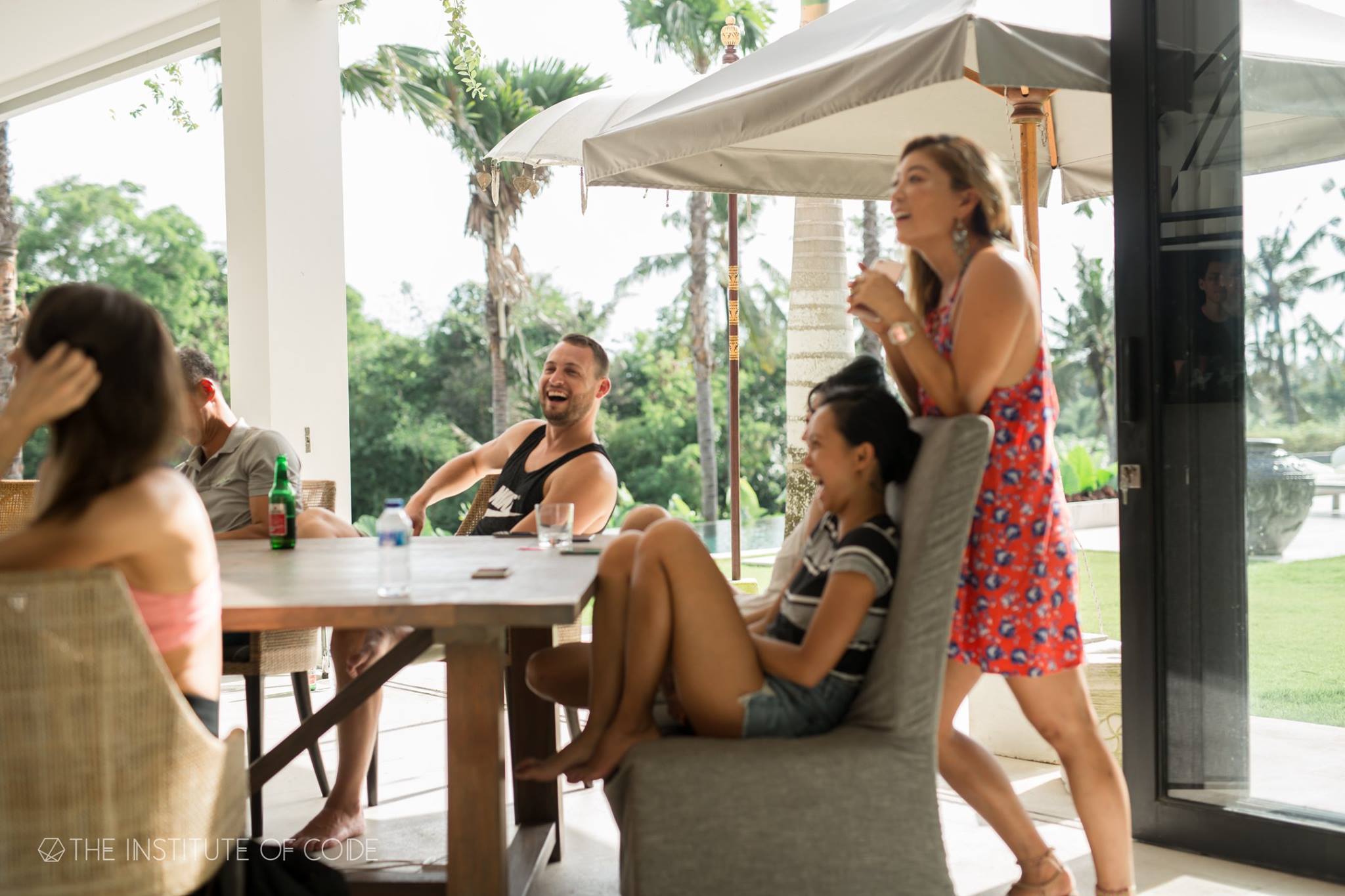 How do you think this experience will impact your career?
While I don't think I'm going to change careers to become a developer, I do think I will continue to use my newfound coding knowledge. Even knowing that I have the ability to build a basic website if I ever need to develop a prototype or proof of concept in the future is a useful thing to have in my back pocket.
What was your favorite memory from the course?
To be honest, it was probably the moments where socializing and coding crossed over. The late-night coding sessions with everyone around the table at our laptops with drinks in hand listening to music and talking sh*t.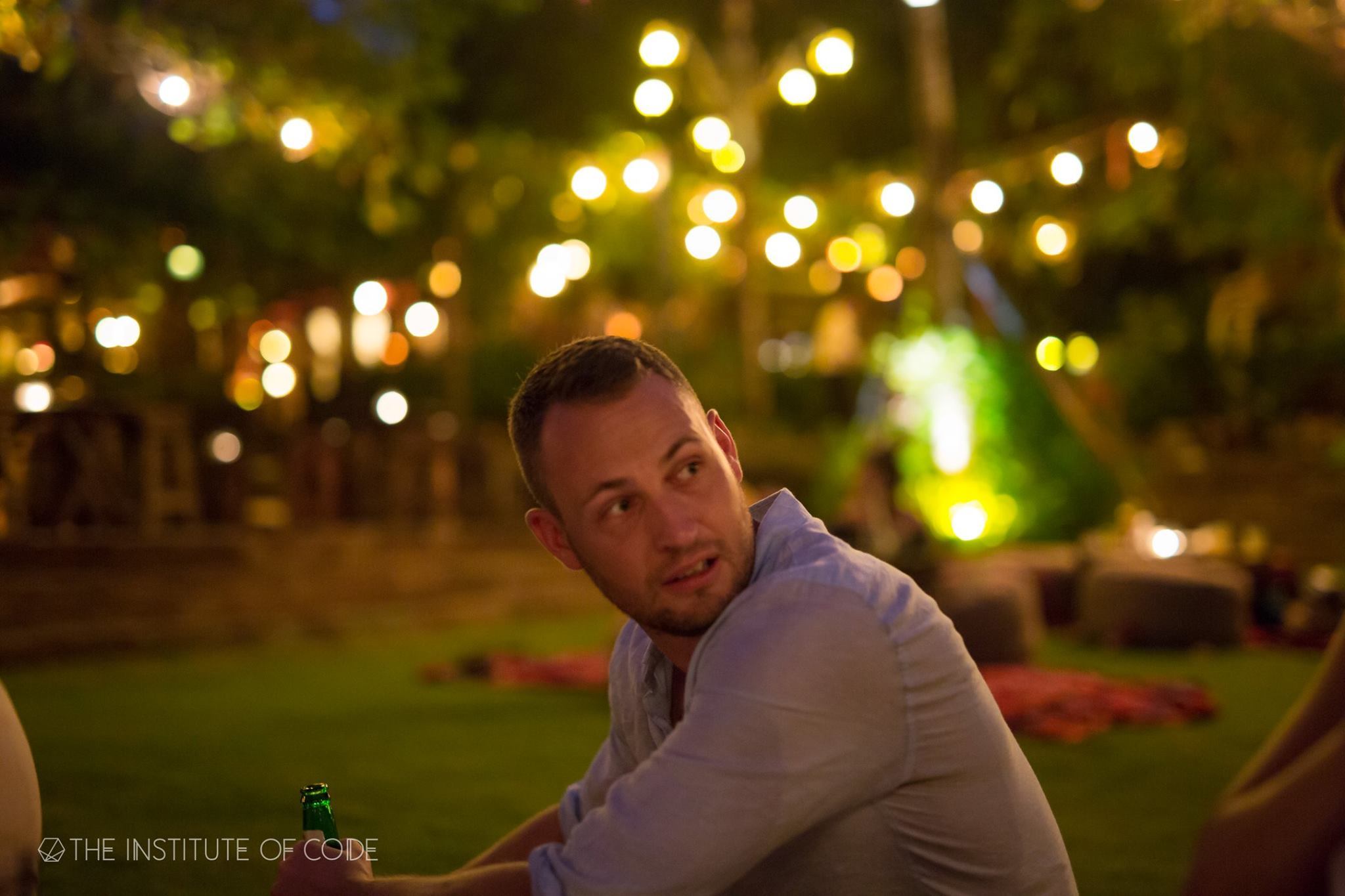 What advice would you give your 21-year-old self?
I would tell myself that there is no secret "career path", especially with evolving technology. So, don't worry about what other people are doing or have done. Expose yourself to as many different experiences as possible, try new things and find exactly what you love doing - and do more of it!