Jules (@JulesJetsets) is a Los Angeles based travel and lifestyle influencer. She has always valued the kind of independence and freedom that travel could offer. With her camera in one hand and her passport in the other, she's ready to tackle any new adventure that comes her way!
While there are a multitude of cafes and cool spots to explore in Canggu, my favorite areas to photograph are in and around Ubud. In my personal opinion, the best way to do a day trip is to hire a driver for around $45 - $60 USD. For this price, they can take you all around the island.
The Rice Terraces are unquestionably a must visit. Words cannot fully describe the vision of the endless sea of green - you simply have to see it in person. You are immediately overcome with a sense of calm and stillness. If you have the time, you can walk all the way down and feel immersed in the abundance of green. It makes you feel as though nature is putting on a show just for you.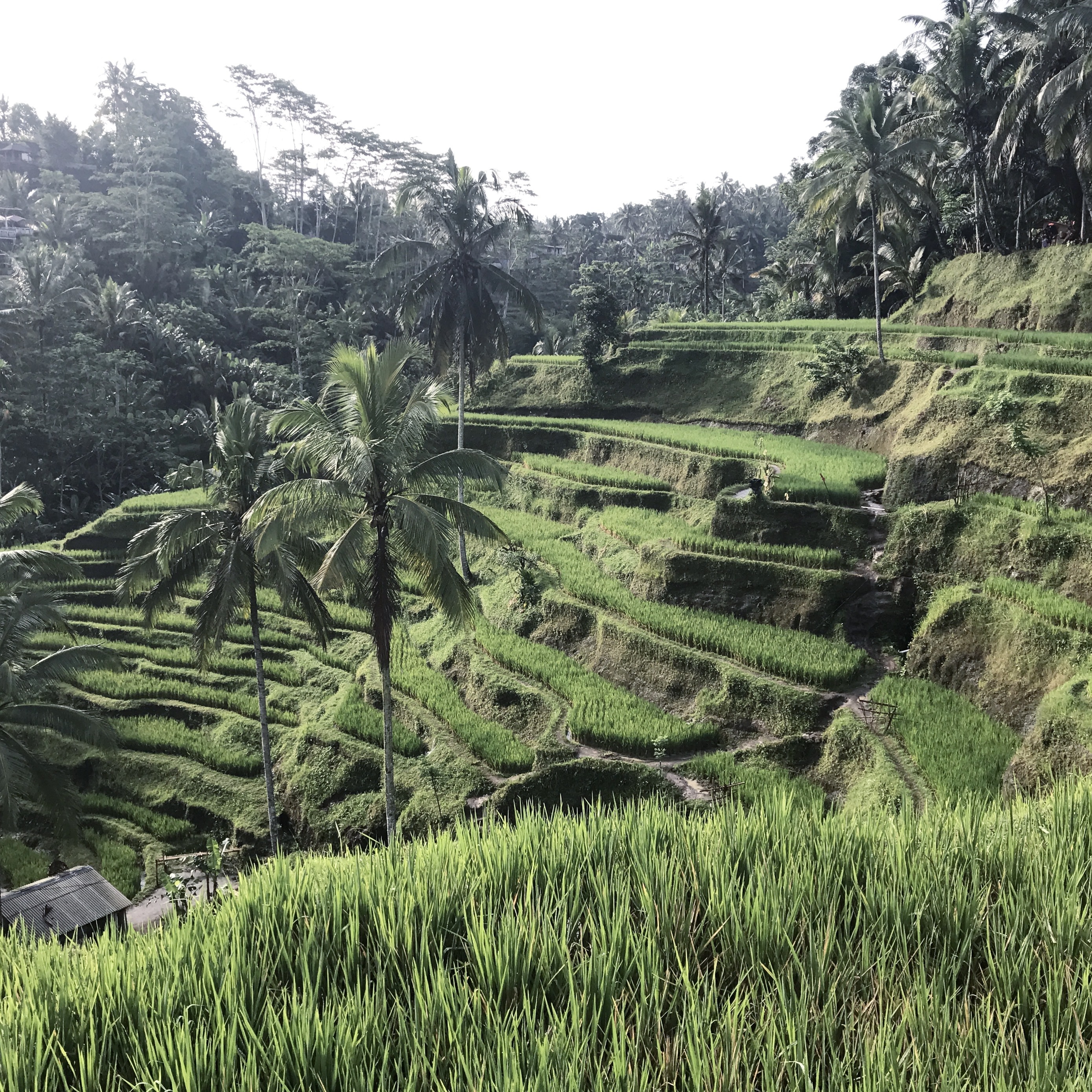 The Pura Ulun Danu Bratan Temple is breathtaking. It's one of the most iconic photos you can take in all of Bali. If you're lucky enough, you'll have the opportunity to watch a Shivaite ceremonial practice.   Unfortunately, visitors aren't permitted to enter the temples – but it's still a wonderful opportunity to walk around and take some captivating shots.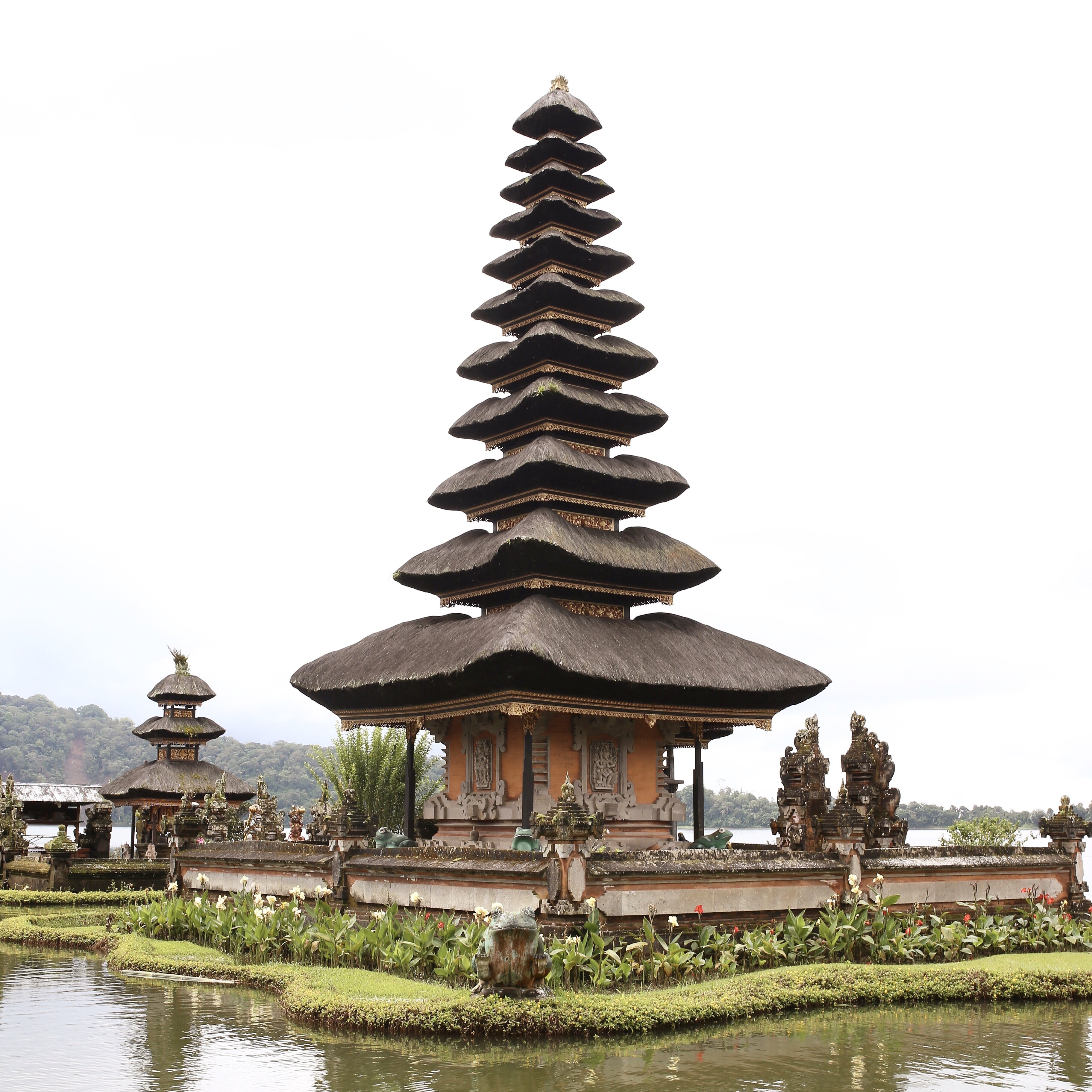 Hug a Honeybear! Yes, you read that correctly. POD is most well known for their 'chocolate-making workshop'.  They also sell a variety of interesting chocolate bars in their gift shop.  Apart from their focus on chocolate, they rescue honey bears (also known as sun bears) from Borneo. The bears are now part of a breeding program that's sole focus is to help prevent their extinction. If you're fortunate enough, you may have the opportunity to cuddle one of these amazing creatures. With that being said, there is no guarantee. Some visitors are denied entry if the bears are in a grumpy mood. As sweet and engaging as they can often be, they are still temperamental, wild animals. Regardless, if you're one of the lucky ones that gets a hug, it's a very special and unique kind of experience.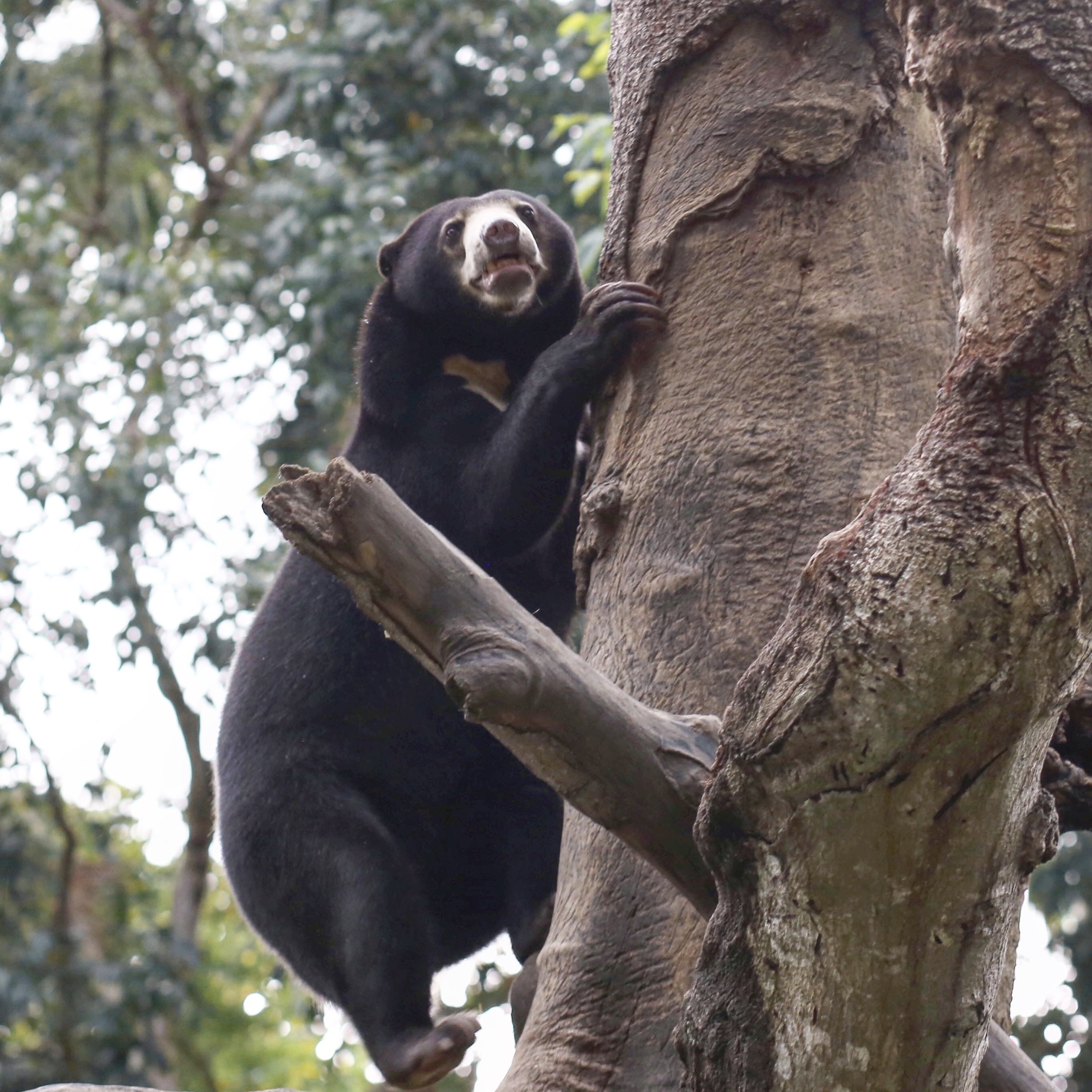 While most people don't come to Bali to see bears – they do come with the intention of seeing monkeys. The Sacred Monkey Forest is quite a special place. There are currently more than 600 monkeys belonging to four different groups. While they are seemingly cute and fascinating to watch, they can become quite aggressive in the pursuit of something like food or say, your cell phone. Monkeys are experts at pickpocketing. If you leave your bag even slightly open, you've essentially beckoned them to take your camera, food and whatever else they can find. Also be mindful of making long eye contact with them – they can sometimes view this as threatening behavior. Overall, if you remain aware and conscientious, you'll have a really positive and memorable experience in the Sacred Monkey Forest.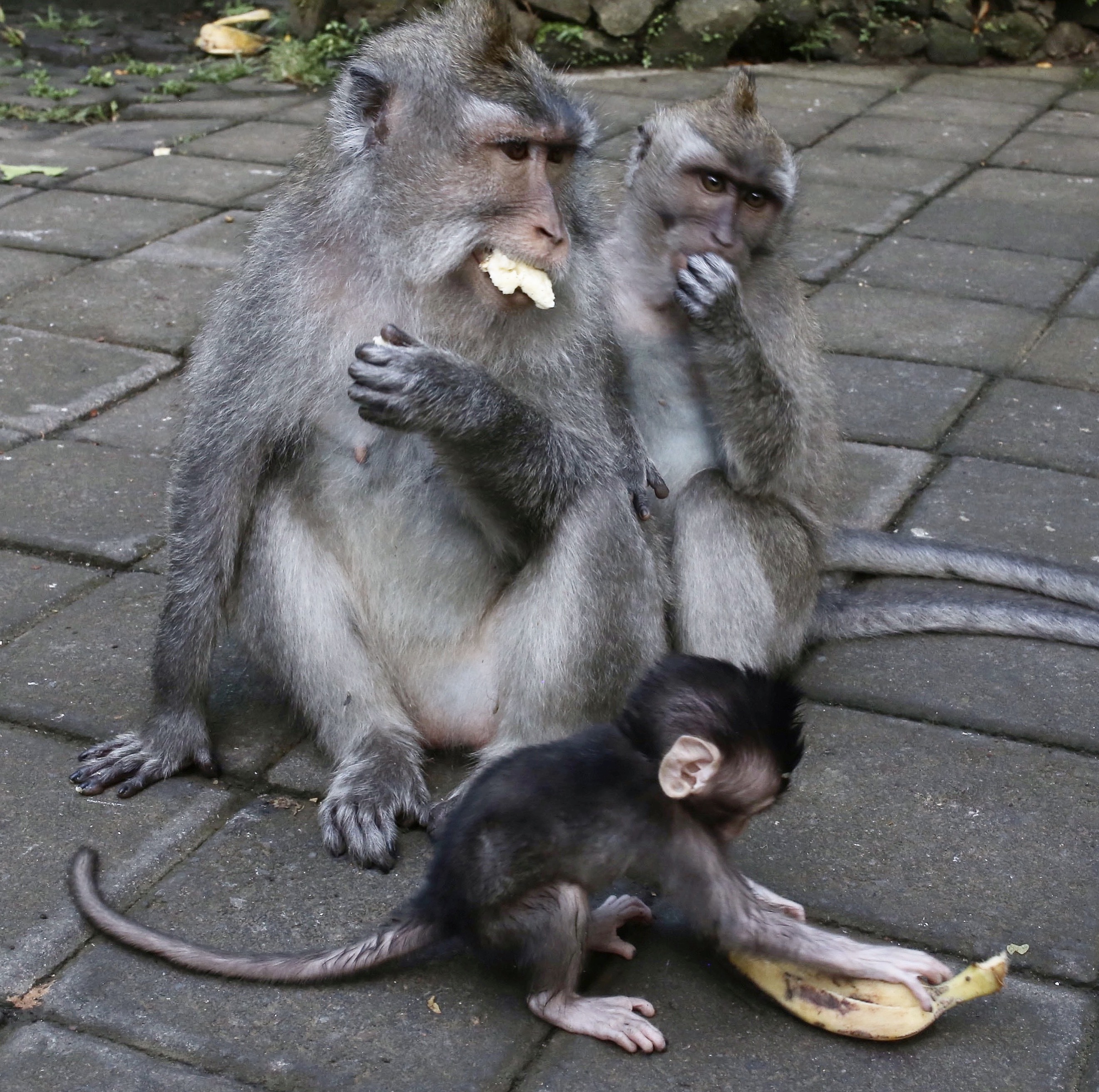 Komaneka at Tanggayuda is a hidden hotel escape 10 minutes outside of Ubud. If you're looking for a quiet oasis to relax and unwind, you'll assuredly find it here. The architecture is bold and modern. The villas make you feel as though you have your own little private sanctuary. The main hotel pool sits high above the lush vegetation providing arguably one of the most incredible views in the greater Ubud area.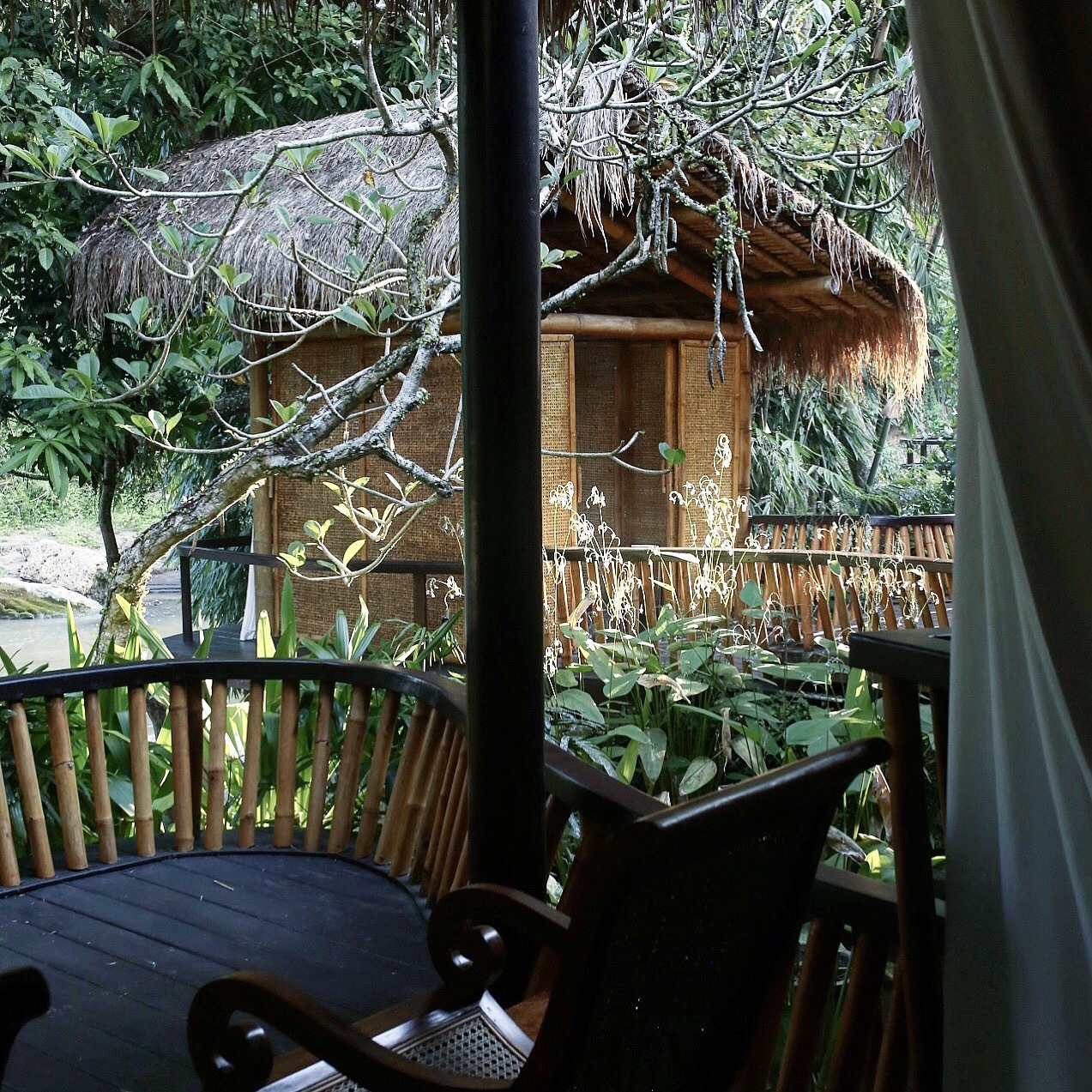 If you're keen on staying right near the Ubud center, then the other Komaneka at Bisma, is the hotel for you. It's a luxury resort nestled in between the gorgeous rice fields. The hotel is well known for their impressive 33-meter lap pool.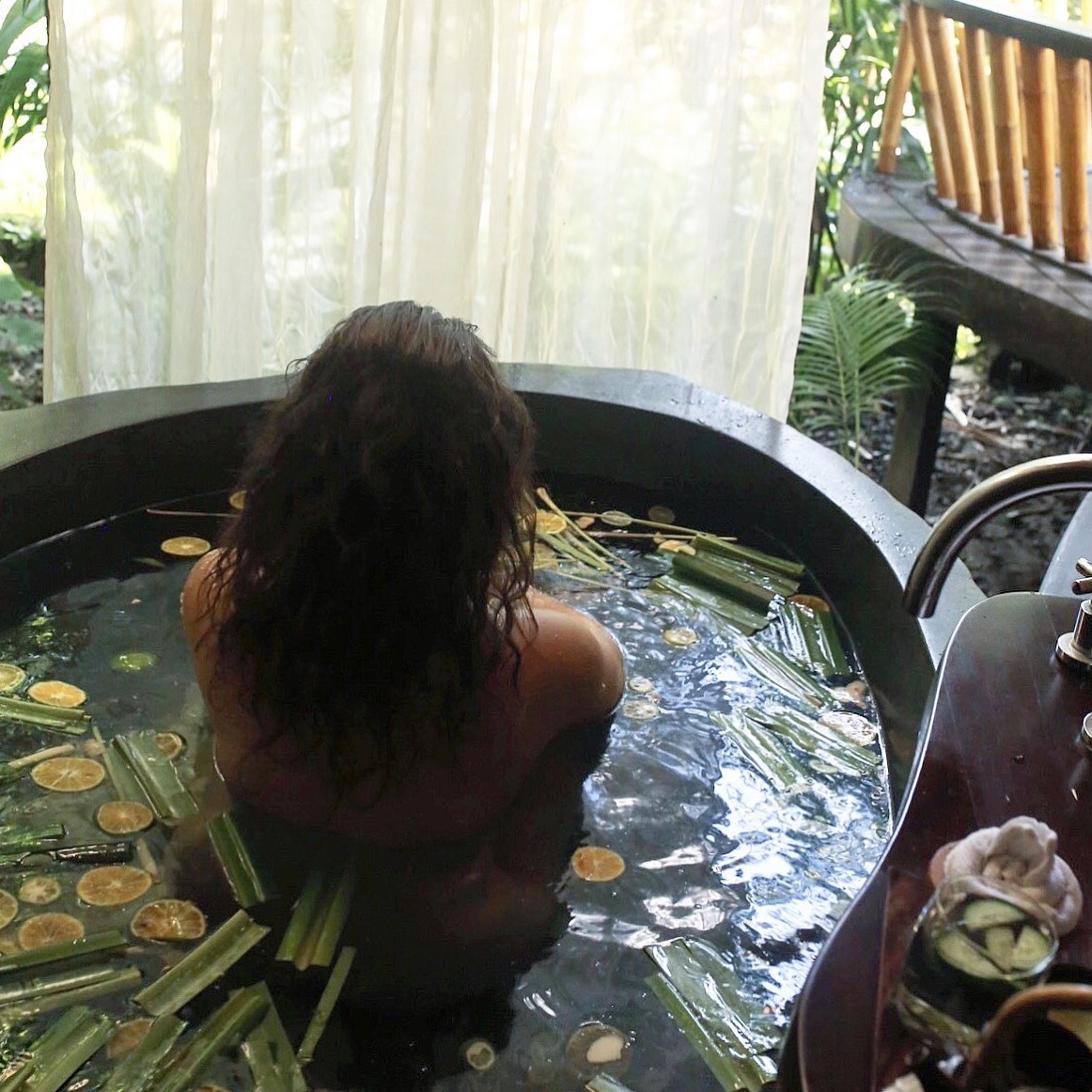 Along the banks of the Ayung River, sits the award-winning eco-conscious wellness retreat known as Puri Ahimsa. Fivelements is a tranquil sanctuary that focuses on authentic Balinese healing, raw food, and sacred wellness practices. Their approach very much has an emphasis on improving physical, emotional and/or spiritual ailments. I would highly recommend trying one of their invigorating bathing rituals; an array of herbs, flowers and oils used in combination with prayer to heal, renew and energize.