It's easy to understand why Bali is on almost every traveller's bucket list – with lush greenery a common sight with every new turn. Yes, each spot seemingly more Instagramable than the last, and you'd be smart to bring some extra memory cards while exploring.
The Institute of Code is located a 15 minute drive outside of Canggu, where the café culture is incredibly bright and convivial.
Nude Canggu is a fantastic café positioned a little outside the hustle and bustle of the main street. They offer both an air-conditioned seating room (which you will definitely crave at some point) and an open-air area. The food is also ridiculously good. I would high recommend the raw zucchini pasta and the pitaya bowl!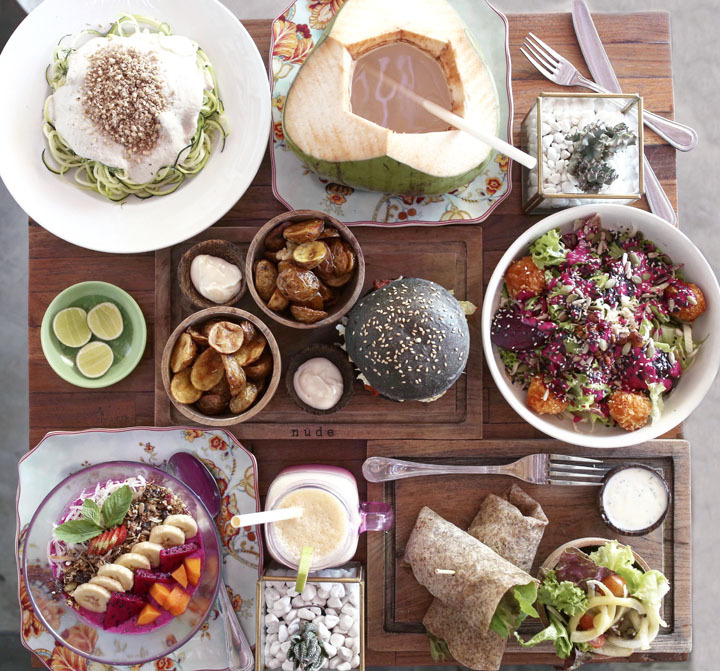 Crate Café is a really great spot to grab breakfast… specifically avocado toast! Avo toast is kind of a big deal here, and it seems as though each place is coming up with their own innovative twist on it. Crate is one of the more popular spots in Canggu, so be prepared to wait up to 15 minutes for a table.
The Slow is one of those great spots that you can do exactly that; move slow. It's the perfect spot to get work done while sipping on a coconut banana smoothie. And an incredibly stylish restaurant to boot. The large open space will you make you feel as if you have it to yourself.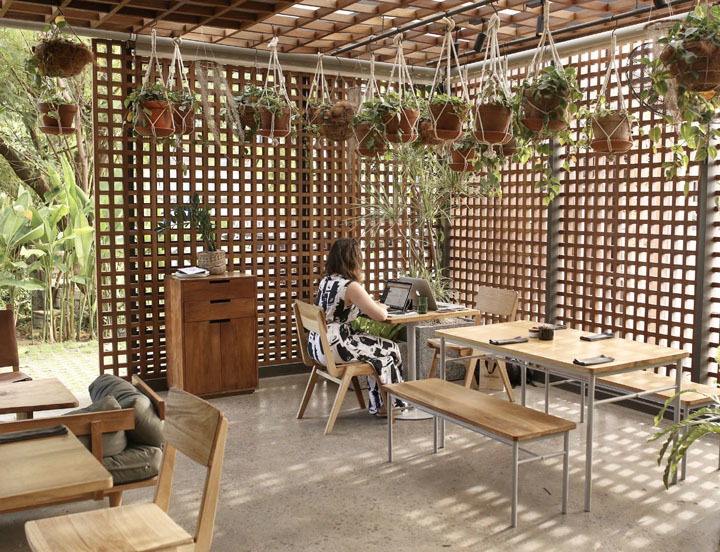 La Laguna is the perfect spot to grab a drink while watching the sunset. The scenery will make you feel as though you've been transported to a gypsy-inspired faraway land. Equally as vibrant as the scenery are the drinks. The perfect spot to enjoy an infused dragonfruit cocktail as you watch the sunset over the Canggu beach.

Old Man's is one of the most popular spots in Canggu. The 'Old Man's' mural has become arguably one of the most identifiable photo spots in all of Bali.  It's also a venue that celebrates local artists, with live entertainment every week. Whether you want you to sip on a cold drink while watching the sunset – or enjoy a bit of reggae – Old Man's is your place!
-
Jules (@JulesJetsets) is a Los Angeles based travel and lifestyle influencer. She has always valued the kind of independence and freedom that travel could offer. With her camera in one hand and her passport in the other, she's ready to tackle any new adventure that comes her way!