When it comes to learning new things, we can't help want to hurry the process along. It's natural to want to learn faster so we can do the fun stuff – and get paid for it! 
Learning web development means learning several computer languages with their own syntax and rules. Sounds complicated but you'll be surprised to know how much you might be able to get done after even just learning the basics!
Web development is a constantly changing landscape that adapts to new technology – keeping web developers on their toes with new versions of languages and new frameworks. As a result, learning coding is a journey that's never completely over.
But how long does it take to become comfortable with coding? It varies from person-to-person (we've seen many students come out of our course and start freelancing straight-away) but it's not uncommon that, with some hard work, to start doing basic jobs within 2-3 months.
To speed up the process, here are three ways you can learn web development faster!
1. Practice coding and then practice some more
Learning by doing, no matter how little you've learnt, is the fastest way to come to grips with how any coding language works.
By constantly undertaking new projects, building all sorts of things will become second nature to you. In time, you'll discover more shortcuts, develop your own workflow, and form your own frameworks to help you work more efficiently.
Not sure what to build? Try rebuilding an existing website. Pick your favourite website (or even app!) and see if you can replicate the user interface. It's a great way to get some practice in and study how to build your favourite components.
Coding your first few projects from scratch can be daunting, but starting is always the hardest part. Also, how often you practice is important. We recommend doing an hour of coding a day – even after you've gone pro.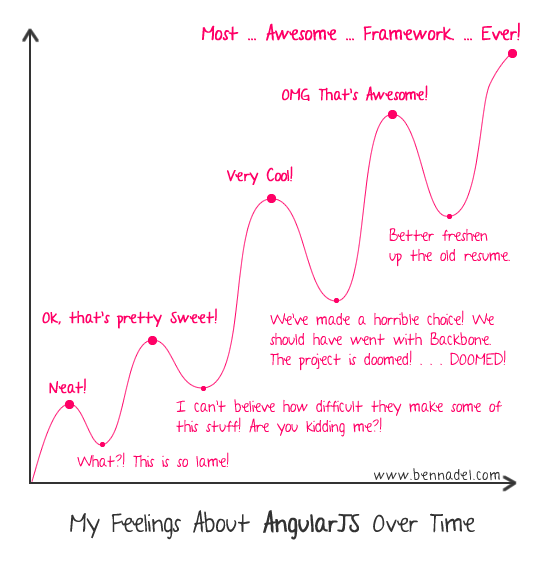 2. Apply for jobs you're only partially qualified for
There's no experience as good as 'the real thing'. But for fledgling developers, finding the confidence to win your first job is often a big hurdle.
That's why we advocate for the "60% rule," where you apply for jobs you're only 60% qualified for. By challenging yourself, you'll expand your skills rapidly out of necessity, and be able to apply your new knowledge straight away. Just make sure you don't bite off more than you can chew for your first job – like a position that requires advanced back end development.
By applying for work at an early stage, even work you're not quite ready for, you'll learn how real companies work and what tools they use.
The good news is there are tonnes of resources and online communities out there – so if you do find yourself slightly out of your depth, there's always help at hand. We recommend uploading your code onto sites such as Stack Overflow so that other developers can give you pointers. Just don't forget to return the favour when you become a bigshot yourself!
BONUS: If you're one of our IOC alumni, you'll get unlimited lifetime support for any of your web development endeavours! 
3. Embrace mistakes and resourcefulness
Most of us have been raised to avoid mistakes and failure. However, in the tech world, mistakes are one of the best ways to learn – so long as we're failing forward.
In the beginning, there will be many frustrating nights, where your website just won't co-operate, or you find yourself unable to do even the simplest of things.
It's moments like these you need to push through, because the harsh reality is, things don't necessarily get easier. While your overall skills will improve, you will always come across new things that will challenge you. Even the most seasoned developers will need to check Google, W3 School or Stack Overflow from time-to-time!
As we mentioned earlier, starting is always the hardest part, and that's because the fear of getting things wrong often cripples us from taking action. There are so many rules to remember, so we develop this mental block.
But in the end, remember it's just that – a mental block – rather than a lack of skills on your part. As long as you're not afraid of making mistakes and Googling things when you're not quite sure, there's not a lot that can go wrong.
–
Ready to dive into the wonderful world of web development? Check out our 10 day Web Development Bootcamp.